Apple announced a refreshed range of iMacs during its keynote at the Worldwide Developers Conference this week, offering three stock configurations of the new 27-inch model with Kaby Lake processors, Thunderbolt 3 ports, and faster graphics, with optional memory and storage upgrades at purchase.
While Apple offers a 64GB RAM upgrade option for its mid-range 3.5GHz and high-end 3.8GHz 27-inch iMacs, it only offers up to 32GB RAM for the least expensive 3.4GHz base model, which has led some observers to question whether the limit is arbitrarily imposed by Apple or hardware-related.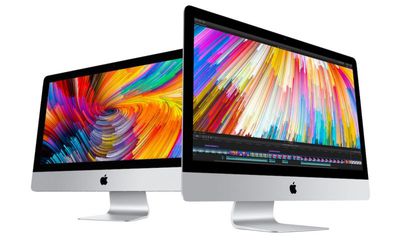 To answer the question, hardware maker OWC tested the low-end 3.4GHz iMac through its MaxRAM Certification program, which determines the maximum amount of memory that can be installed in a Mac as validated by a series of in-house laboratory tests, and found that it does indeed support up to 64GB of RAM, despite Apple not offering the option at sale.
OWC is offering its own 2017 27-inch iMac memory upgrade modules at MacSales.com, including a 64GB Kit (16GB x 4) for $579.99 that users can install themselves. Apple's 5K 27-inch iMacs come with four user-accessible memory slots that support up to 16GB per slot, so Apple customers are advised to select the lowest RAM configuration when buying an iMac if they want to replace the existing modules with the less expensive OWC memory.
OWC notes that while MaxRAM configurations exceed Apple's officially supported maximums, all OWC-brand memory upgrades are "assured to perform flawlessly" and are covered by a Lifetime Advance Replacement Warranty and Money Back Guarantee.