Here's How Apple's New MacBook Pro Compares to Last Year's Model
Apple refreshed its MacBook Pro lineup this week with Intel's seventh-generation Kaby Lake processors and faster standard graphics options from Intel and AMD. There's also a cheaper 13-inch MacBook Pro with function keys starting at $1,299 with 128GB storage, compared to $1,499 for the previous base model.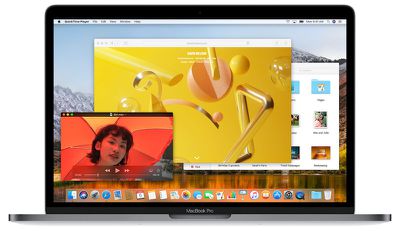 Beyond that, the 2017 MacBook Pro is nearly identical to the 2016 MacBook Pro in both design and other tech specs.
The update arrives just eight months after Apple redesigned the MacBook Pro with features such as the Touch Bar, Touch ID, Thunderbolt 3 ports, and a shallower keyboard with a second-generation butterfly mechanism. Prior to then, the MacBook Pro had gone over 500 days without an update.
For prospective buyers of the 2017 MacBook Pro, here's how the new models stack up against the 2016 MacBook Pro.

Geekbench results suggest the 2017 MacBook Pro is
up to 20 percent faster
than the 2016 MacBook Pro in CPU performance, but the difference is likely lower in real-world usage and given the apparent optimizations that Apple has made to last year's MacBook Pro between its launch and now.
Apple began accepting online orders for the new MacBook Pro on Monday, and delivery estimates currently range between June 12 and June 22 in the United States. The notebooks are also available today at most Apple Stores, and customers have the option to reserve a model for in-store pickup on Apple's website.