Developer Access to iPhone's NFC Chip Coming in iOS 11
Developers coding for iOS 11 will be able to create apps that can read NFC tags, opening the door for the wireless exchange of information between an iPhone and various connected devices in a user's environment.
The NFC chip in the iPhone is currently only used to handle contactless Apple Pay transactions and Passbook check-ins, but a new framework detailed in a developer resource published shortly after Apple's Worldwide Developers Conference keynote on Monday lays the foundation for multiple use cases by third-party apps.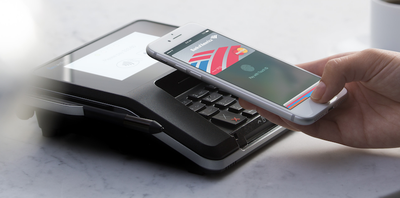 Called "Core NFC", the framework will allow apps to read Near Field Communication tags that are compatible with the NFC Data Exchange Format (NDEF), which is supported by iPhone 7 and iPhone 7 Plus handsets. The developer support document overview describes the possibilities afforded by the new framework like so:

"Your app can read tags to give users more information about their physical environment and the real-world objects in it. For example, your app might give users information about products they find in a store or exhibits they visit in a museum."
Apple has limited third-party access to NFC hardware since it first appeared in the iPhone 6, and has closely guarded the technology, as evidenced in the company's ongoing spat with Australian banks eager to use Apple's Wallet NFC implementation in their own apps.
However, the possibilities for NFC outside of banking look set to expand with Apple's next-generation mobile operating systems. Indeed, Apple also demonstrated a new use case for NFC in Watch OS 4, which will allow the Apple Watch to interface with gym equipment and transfer fitness data like heart rate and calorie burn between devices in real time.
How privacy concerns surrounding NFC interfacing will be overcome remains to be seen, but it should be interesting to see the various use cases developers can come up with once iOS 11 launches in the fall.
(Via Engadget.)