Here's How Apple's New HomePod Speaker and iMac Pro Look in Person
Following the WWDC 2017 keynote today in San Jose, Apple invited members of the media for some hands on time with HomePod, its new Siri-enabled smart speaker and hub for controlling HomeKit accessories.
CNET has shared a gallery of HomePod pictures that provides a close-up look at the speaker, which looks somewhat like a smaller Mac Pro covered in a seamless mesh fabric. It'll be available in White and Space Gray.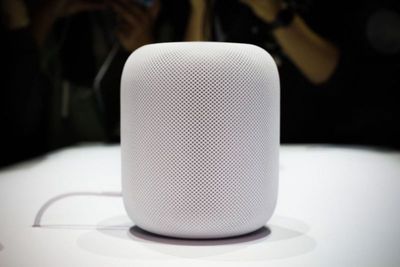 The top of the HomePod has a glossy finish with Siri colors glowing in the center. Since it's designed for home use, the HomePod doesn't have a battery, so it must be plugged into a wall outlet or other power source at all times.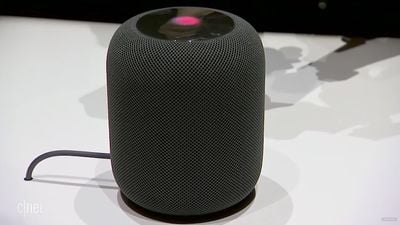 Meanwhile, Engadget has shared a gallery of iMac Pro pictures that show the all-in-one desktop computer in its stealthy new Space Gray finish, accompanied by a color-matched Magic Keyboard, Magic Mouse, and Magic Trackpad.


Apple said both the HomePod and iMac Pro will be available in December for $349 and $4,999 respectively.