Live Coverage of Apple's WWDC 2017 Keynote: iOS 11, macOS 10.13, Notebooks, iPad Pros, and More
Apple's annual Worldwide Developers Conference (WWDC) kicks off today in San Jose with the traditional keynote being held for the first time in many years at the McEnery Convention Center.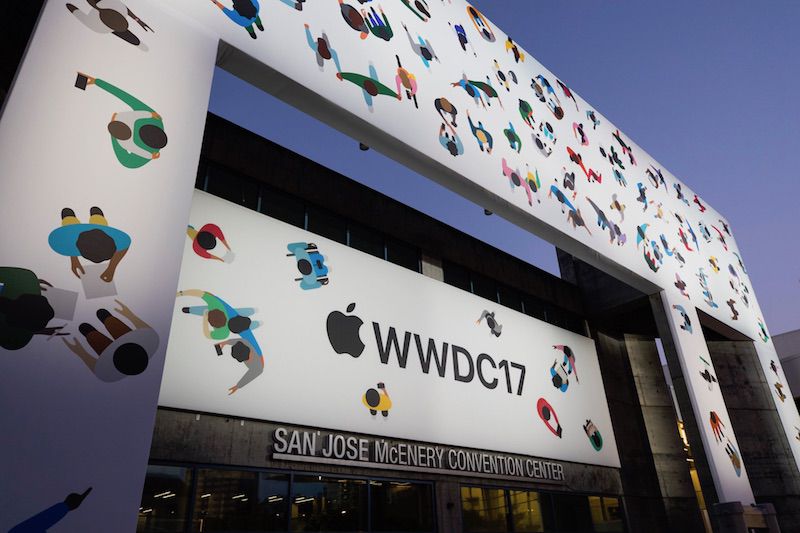 Just a few more hours to go, developers! We've got a big week ahead. See you at the keynote! #WWDC17 pic.twitter.com/ewnOg3dXQ5

— Tim Cook (@tim_cook) June 5, 2017
The keynote begins at 10:00 AM Pacific Time / 1:00 PM Eastern Time, and we're expecting to see
a number of announcements
including both software such as iOS 11 and OS X 10.13, and hardware potentially including Mac notebook and iPad Pro updates.
Apple is providing a live video stream on its website and via Apple TV.
In addition to Apple's video stream, we will be updating this article with live blog coverage and issuing Twitter updates through our @MacRumorsLive account as the keynote unfolds. Highlights from the event and separate news stories regarding today's announcements will go out through our @MacRumors account.
Sign up for our newsletter to keep up with Apple news and rumors.
The full keynote transcript is available after the jump.

8:52 am: Attendees have been let into the building and members of the press are picking up their badges.
9:29 am: The crowd has been let into the keynote room and everyone is taking their seats.
9:32 am: Dave Lee of the BBC says media have been told to expect the keynote to run longer than two hours.


9:35 am: Photo by Fast Company's Harry McCracken
9:45 am: Jony Ive, who was absent from several recent Apple events, has been spotted.
9:50 am: Apple's live stream is up and running.
9:58 am: The live stream is panning over the crowd. The keynote should begin in a few minutes.
10:09 am: The keynote opens with a fun commencement video!
10:11 am: Apple CEO Tim Cook is on stage.


10:11 am: Welcome to WWDC! It's great to be back in San Jose. The heart of Silicon Valley and right down the road from our headquarters in Cupertino.


10:12 am: Cook: "This is going to be the best and biggest WWDC ever!"
10:13 am: Cook: We now have 16 million registered developers. We added 3 million last year alone. 5300 here this morning—our largest group ever. Attendees from 75 countries across the world. It's truly a worldwide conference. The most student developers with us this morning ever.



10:14 am: Cook is highlighting the youngest developer at WWDC, Yuma Soerianto, who is just 10 years old. The oldest is Masako Wakamiya, an 82-year-old from Japan.
10:15 am: Cook says there is a lot to talk about today. Six important announcements, starting with tvOS.
10:16 am: Cook: Amazon Prime Video is coming to the TV app and all Apple TVs later this year.


10:16 am: That's it for tvOS. "You'll be hearing a lot more about tvOS later this year!"
10:17 am: Cook: Let's talk about Apple Watch.
10:17 am: Cook: We've got some exciting updates to watchOS. Cook invites Kevin Lynch to discuss.
10:18 am: watchOS 4.
10:18 am: Lynch: We've created a new Siri watch face. Complication on the top-left.


10:19 am: The watch face dynamically updates with reminders, traffic, sunset times, HomeKit controls, and more, all using Siri proactive intelligence.
10:20 am: New kaleidoscope watch face in multiple styles.


10:20 am: Toy Story character watch faces. Woody, Jessie, and Buzz Lightyear.


10:21 am: Lynch: We're introducing new monthly Activity challenges.


10:22 am: Lynch: We've enhanced the Workout app for Apple Watch.



10:24 am: Lynch: We're redesigning the Music app on Apple Watch to make this a really great experience. Beautiful album art and playlist images. Support for multiple playlists.


10:25 am: watchOS 4 demo on stage.
10:25 am: watchOS 4 has a new vertical Dock.
10:27 am: In watchOS 4, you can pick a playlist that automatically starts with your Workout. When you're in a Workout, you can swipe to the left and control the music directly in the app.
10:27 am: There's a lot more coming in watchOS 4, including a new Flashlight in Control Center.


10:28 am: watchOS 4 has screen autorotate!
10:28 am: Tim Cook is back on stage to discuss the Mac.
10:29 am: Tim Cook: "There's never been a computer quite like the Mac."
10:29 am: Tim Cook: "At the heart of the Mac experience is macOS. To tell you what's next with macOS, I invite Craig Federighi on stage."


10:30 am: Federighi says the next major version of macOS is called macOS High Sierra.


10:31 am: Federighi jokes that High Sierra is "fully baked," but he doesn't appear to be joking about that name. macOS High Sierra appears to be the actual name.
10:32 am: Safari now has autoplay blocking. It detects sites that autoplay video and blocks playback.


10:33 am: Federighi: Safari also has Intelligent Tracking Prevention. It uses machine learning to identify trackers, segregate the cross-site scripting data. It's not about blocking ads, the web behaves as it always has, but your privacy is protected.
10:33 am: Federighi: Mail app now has full-screen Split View.


10:34 am: Federighi: Photos app has great new organizational and editing tools. New imports view in chronological order that can be filtered.


10:36 am: Federighi: Mac file system has its roots in HFS from 30 years ago. A lot has changed since then. Our storage is a billion times larger. It's time for a more modern file system. I'm pleased to announce we're bringing the Apple File System (APFS) to macOS High Sierra as our new default file system on Mac.


10:38 am: Federighi: macOS High Sierra is building in hardware and software acceleration for H.265 encoding for video. HEVC hardware acceleration for newer Macs.
10:39 am: Federighi announces Metal 2. New optimizations and APIs. Up to 10x better draw call throughput.



10:41 am: A Metal developer Kit with a TB3 enclosure and AMD Radeon RX 580 + USB-C hub is available starting today.
10:41 am: Apple is also introducing Metal for VR in macOS High Sierra.
10:41 am: macOS High Sierra is available as a developer beta today. Public beta available in late June. Free upgrade in Fall.


10:42 am: New iMac models!
10:43 am: Best Mac displays ever with 500 nits, up to 43% brighter with one billion colors.
10:43 am: Intel Kaby Lake processors with 10-bit HEVC decode.


10:43 am: Up to 32GB RAM on 21.5-inch iMac. Up to 64GB on RAM on 27-inch iMac.
10:44 am: Fusion Drive standard on all 27-inch iMac configurations and high-end 21.5-inch iMac. Up to 50% faster SSDs with up to 2TB storage.
10:44 am: 2x Thunderbolt 3 ports on the back.
10:44 am: Next-generation graphics: Intel Iris Plus Graphics 640 (integrated). Up to 80% faster than previous generation.



10:46 am: That's discrete graphics in the 21.5-inch iMac for the first time ever!
10:46 am: (In the 4K model.)


10:49 am: 27-inch iMac 5K models will also gain upgraded AMD Radeon Pro chips (570, 575, and 580 GPUs) with up to 8GB of VRAM.
10:49 am: VR demo on stage.
10:51 am: 21.5-inch iMac starts at $1,099. 4K 21.5-inch iMac starts at $1,299. 5K 27-inch iMac starts at $1,799.
10:51 am: "We're updating our notebooks today as well."
10:52 am: Intel Kaby Lake processors coming to new 12-inch MacBook and MacBook Pro. Up to 50% faster SSDs. Faster standard graphics on new 15-inch MacBook Pro.
10:52 am: MacBook Air getting a "bump in megahertz" too.



10:53 am: 12-inch MacBook starts at $1,299. 13-inch MacBook Pro with function keys starts at $1,299 or $1,799 with Touch Bar. 15-inch MacBook Pro with Touch Bar starts at $2,399.
10:53 am: All new MacBook, MacBook Pro, and MacBook Air models begin shipping today.
10:54 am: iMac Pro!
10:54 am: "Seriously bad-ass Space Gray finish with a gorgeous 5K display."


10:54 am: The most powerful Mac ever.
10:54 am: Workstation-class performance.
10:55 am: Greater than 80% increase in cooling capacity yet still "quiet."
10:55 am: Up to 8-core Xeon processor.
10:55 am: Nope, that was a tease. Up to 18 cores!


10:56 am: Radeon Vega graphics. Up to 16GB of VRAM. Up to 400 Gbps of memory bandwidth. Up to 11 Teraflops of single-precision computation. Up to 22 Teraflops of half-precision computation.
10:56 am: iMac Pro is configurable with up to 128GB ECC RAM.
10:57 am: 4 Thunderbolt 3 ports. Built-in 10Gb Ethernet port.


10:57 am: 1080p FaceTime camera. VESA mount option. Real-time 3D rendering. High frame rate with immersive VR. Real-time 4K video & Audio effects. Faster code compiling.


10:58 am: iMac Pro starts at $4,999. Available in December.
10:59 am: Back to Tim Cook.
10:59 am: Cook: Next up, let's talk about iOS!
11:00 am: Cook: iOS 10 has industry-leading 96% customer satisfaction rate. 86% installed base. This blows away the other platforms that suffer from horrible fragmentation. Latest major version of Android has 7% installed base.
11:00 am: iOS 11.
11:00 am: Craig Federighi is back on stage to discuss iOS 11.


11:01 am: iMessage is getting a redesigned app drawer that makes it easier to use apps and stickers!


11:02 am: iMessage is also getting optimized device storage and smaller and faster backups on iOS and macOS with messages stored and synced in the cloud across devices.


11:03 am: Apple is introducing Apple Pay person to person payments in iOS 11, integrated into Messages as a Messages app.
11:04 am: In iOS 11, Siri is gaining a new voice powered by deep learning techniques. It sounds a lot more natural!
11:05 am: Siri is getting a beta Translation feature! English to Chinese, French, German, Italian, and Spanish, with more language combinations to follow in the months to come.



11:06 am: Siri will now use on-device learning. It'll basically better understand what you want. Syncs across all of a user's Apple devices with end-to-end encryption.
11:08 am: New Depth API for developers. Portrait Mode gets new features.
11:08 am: Portrait mode is being updated with improved image quality, and developers will have access to a depth API.
11:09 am: Photo Library is getting smarter and can identify more kinds of events, like weddings, baby showers, and more.
11:09 am: iOS 11 demo.
11:09 am: Control Center is now a single page!



11:13 am: There's also a slightly redesigned Lock screen.
11:14 am: Live Photos is getting improvements. Memories can now identify photos and video of pets.
11:14 am: Siri is getting smarter. For example, it can recommend stories in Apple News tailored to you.
11:16 am: Apple Maps: detailed floor plans for shopping malls in Boston, Chicago, Hong Kong, London, and several other major cities, with more to follow.
11:16 am: Apple Maps is also getting detailed floor plans for major airports.
11:16 am: Apple Maps is getting lane guidance.
11:17 am: Apple Maps will now display posted speed limits as well.



11:18 am: Apple is introducing an optional Do Not Disturb While Driving feature to prevent distracted driving.
11:18 am: Federighi: "We think this is going to be a real important step for safety in the car."
11:20 am: HomeKit support is coming to speakers with Apple's new AirPlay 2 protocol, which has multi-room audio.
11:20 am: There's a "Shared Up Next" feature for AirPlay 2 where multiple users can create a playlist for a party.
11:20 am: Apple Music up next.
11:20 am: Apple Music now has 27 million subscribers.


11:21 am: That's paid customers.


11:21 am: MusicKit for developers. Third-party apps can get full access to Apple Music.
11:22 am: Next up is the App Store. Federighi invites Apple marketing chief Phil Schiller on stage to discuss.
11:22 am: Schiller: 500 million weekly visitors to the App Store.
11:22 am: Schiller: They have now downloaded over 180 billion apps to date.
11:22 am: That doesn't include auto-re-downloads or updates.
11:23 am: $70 billion paid to developers since the App Store launched.
11:24 am: Schiller says the majority of App Store apps are reviewed in under 24 hours, with many in under 1-2 hours!
11:24 am: Developers can now release an app update in phases.
11:25 am: App Store app on iOS 11 is getting a complete redesign.
11:25 am: App Store is getting a new Today tab to discover apps and read stories about the developers who created them.


11:26 am: App Store is getting a dedicated Games tab.
11:26 am: There's also a dedicated Apps tab for apps that aren't games.


11:27 am: App Store on iOS 11 demo.
11:27 am: Monument Valley 2!
11:28 am: Monument Valley 2 is available today.
11:29 am: App Store has stories about developers, how-to guides, and themed cards such as App of the Day, Game of the Day, and The Daily List.
11:31 am: Craig Federighi is back on stage to discuss machine learning in iOS 11.
11:33 am: Apple is releasing a new set of APIs to make it easier for developers to incorporate machine learning into their apps. Deep neural networks, support vector machines, and other models. On-device processing with data privacy across iOS, macOS, watchOS, and tvOS.
11:33 am: Federighi moves on to augmented reality.
11:34 am: Apple has a new ARKit for developers.
11:34 am: ARKit demo.



11:41 am: Tim Cook is back on stage.
11:41 am: iPad up next.
11:42 am: Cook invites marketing executive Greg Joswiak to discuss what's next for iPad Pro.
11:42 am: All-new iPad Pro.
11:43 am: 10.5-inch screen with slimmer left and right bezels.
11:43 am: 10.5-inch iPad Pro still weighs just 1 pound.


11:43 am: Full-size on-screen keyboard.
11:44 am: New full-size Smart Keyboard that supports more than 30 languages at launch.
11:44 am: True Tone display, wide color gamut, ultra-low reflectivity, up to 600 nits brightness, and HDR video.


11:45 am: iPad Pro models getting maximum refresh rate of 120Hz, up from 60Hz.


11:45 am: (The 12.9-inch iPad Pro is getting the same updates.)
11:46 am: Apple Pencil now has industry-best 20ms latency.


11:47 am: 10.5-inch and 12.9-inch iPad Pro getting A10X Fusion chip. It's a six-core CPU with three high-performance cores and three high-efficiency cores.


11:47 am: 10.5-inch and 12.9-inch iPad Pro getting a 12-core GPU with up to 40% faster graphics performance.
11:48 am: A10X Fusion chip demo on stage using professional photo editing tool called Affinity Photo.



11:52 am: USB 3.0 support for fast charging and data transfer.


11:53 am: Both 10.5-inch and 12.9-inch iPad Pro will start with 64GB of base storage. 10.5-inch iPad Pro will start at $649. 12.9-inch iPad Pro starts at $799. 256GB and 512GB storage capacities available for both models.
11:54 am: Both new iPad Pro models can be ordered today. Available next week.


11:55 am: iPad Pro is getting The Dock. It can be summoned from the bottom of the screen to easily switch apps.
11:55 am: Apps can be pulled out from The Dock into Slide Over view.
11:55 am: iPads are getting a redesigned app switcher.


11:55 am: iPads are getting drag-and-drop! Drag images, text, URLs. Multi-select.
11:56 am: QuickType keyboard is more productive. Flick your finger on keys to get punctuation and more.
11:56 am: Apple is introducing a brand new iPad app called Files (hmm, I think we've seen that before!)


11:57 am: Files supports third-party cloud storage providers such as Box, Dropbox, OneDrive, and Google Drive.
11:57 am: iOS 11 on iPad demo.


11:59 am: Drag and drop supports multiple gestures for switching between apps when dragging and dragging multiple items at once.
12:00 pm: Files on the iPad looks a lot like the Finder on the Mac.


12:01 pm: Any app that supports printing can now use Markup thanks to a new Create PDF option.
12:01 pm: When you take a screenshot on the iPad, there's a little icon in the corner that you can tap to open markup right away for editing.
12:02 pm: Notes now has a built-in document scanner that can correct perspective and contrast. It can then be marked up with Apple Pencil. Inline drawing support in Notes and Mail.


12:04 pm: Apple Pencil + Markup demo.


12:07 pm: iOS 11 developer preview is available today. Public beta available in late June.
12:07 pm: Tim Cook back on stage.


12:09 pm: Cook: "One last thing to talk to you about…"
12:09 pm: Music.
12:10 pm: Cook: "We have such a great portable music experience, but what about our homes? We think we can do a lot to make this experience a lot better."
12:10 pm: Apple marketing chief Phil Schiller is on stage.
12:11 pm: Phil Schiller throws shade on the Sonos and Amazon Echo speakers.
12:11 pm: Schiller says Apple has worked hard on a "breakthrough home speaker."


12:12 pm: Apple's speaker is called HomePod.


12:14 pm: HomePod has an A8 chip. 7 beam-forming tweeter array. Precision acoustic horns with directional control. Apple-designed woofer.


12:14 pm: Looks like a 2013 Mac Pro but smaller with a meshed finish, in line with its rumored design!


12:15 pm: HomePod has spatial awareness.
12:16 pm: HomePod uses beam-forming to direct sound. Demo on stage.
12:18 pm: HomePod is designed to work with Apple Music and supports Siri commands for playing music.


12:19 pm: HomePod works with "Hey Siri."


12:20 pm: HomePod question examples: "When do the Red Sox play next?" "What time is it in Panama?" "What is the forecast today?"
12:21 pm: HomePod also works with HomeKit. "Turn off the lights in the bedroom."
12:22 pm: Apple says the HomePod is not listening or communicating with Apple until you say "Hey Siri." Data is encrypted.


12:22 pm: HomePod will cost $349.
12:22 pm: Comes in White and Space Gray. Starts shipping in December in the U.S., U.K., and Australia.


12:23 pm: Tim Cook back on stage to wrap up the keynote.
12:25 pm: Apple will be offering a hands-on demo area for the media immediately following the keynote.


12:26 pm: Tim Cook says Michelle Obama will join Apple for an open session at WWDC 2017 tomorrow!
12:27 pm: The keynote has concluded. Stay tuned to MacRumors.com for continued coverage of today's announcements.
Top Stories
Apple will announce a new 13-inch MacBook Pro in May with the codename J223, according to a rumor shared by YouTuber and leaker Jon Prosser. Note: it's a refresh to the current 13" So the bigger 14" display upgrade is a big possibility— Jon Prosser (@jon_prosser) April 4, 2020 Analyst Ming-Chi Kuo has said Apple plans to release new MacBook Pro and MacBook Air models with scissor keyboards ...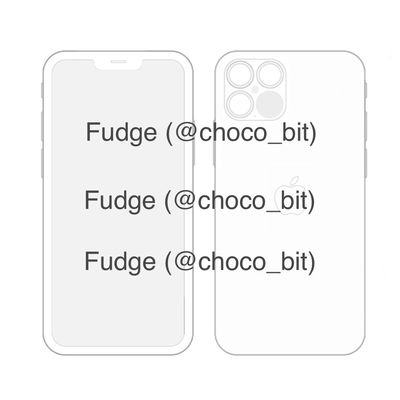 Two images shared on social media this morning are currently stoking speculation about possible hardware redesigns coming to the iPhone 12 and the potential introduction of Home screen widgets in iOS 14. Shared by Twitter user Fudge (choco_bit), the images depict a front and rear graphical representation of a smartphone with interface elements on the screen, suggesting it came out of a...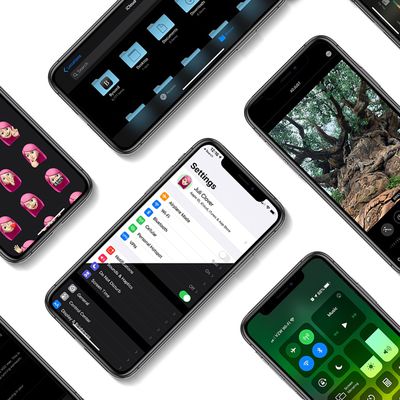 Apple today released iOS and iPadOS 13.4.1, minor updates that come two weeks after the release of iOS and iPadOS 13.4, major updates that introduced iCloud Folder Sharing, a new Mail toolbar, trackpad support for the iPad, and more. The iOS and ‌iPadOS‌ 13.4.1 updates are available on all eligible devices over-the-air in the Settings app. To access the updates, go to Settings > General...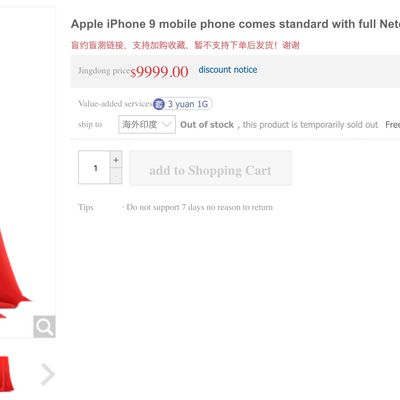 Further references to Apple's upcoming low-cost iPhone have appeared online, one on a Chinese e-commerce website and another on Verizon's smartphone trade-in page. Spotted by tech blog MySmartPrice, Chinese retailer JD.com has published a placeholder for Apple's so-called "iPhone 9" that includes a teaser image of a veiled smartphone, but other than that it lacks any particularly revealing...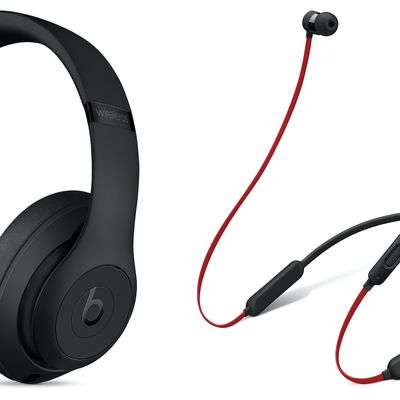 Rumors of Apple-branded over-ear headphones have been circulating for quite some time, while more recent rumors have mentioned an "AirPods Pro Lite" that could also be in the works, and Twitter leaker Jon Prosser's recent foray into Apple rumors provides a bit more detail on what we might able to expect for these products. Current Beats Studio3 Wireless and BeatsX On the over-ear side,...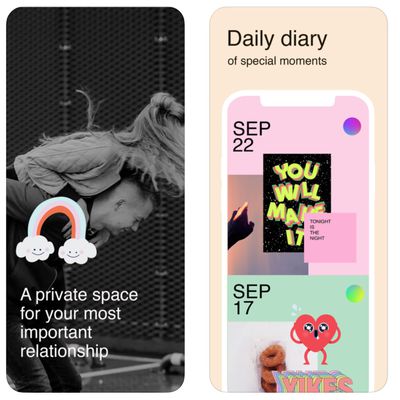 Facebook has quietly released Tuned, a new messaging app designed to provide a "private space" for couples to connect, reports The Information. Designed by NPE, an experimental group within the company that was established last year, the app encourages couples to share messages, notes, cards, voice memos, photos and Spotify songs with each other, thereby creating a "digital scrapbook" of...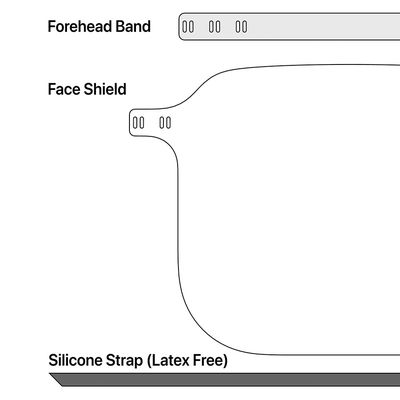 Following this weekend's news from Tim Cook that Apple is working with its supply chain to produce a million face shields per week for medical workers, the company has shared a support document outlining how to assemble and adjust the shields. The document includes a series of images and animations showing how the simple three-piece product can be assembled for either a regular fit or with...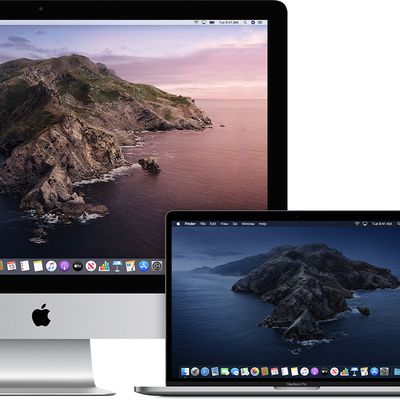 A sizeable number of Mac users are experiencing occasional system crashes after updating to macOS Catalina version 10.15.4, released a few weeks ago. The crashing issue appears to be most prominent when users attempt to make large file transfers. In a forum post, SoftRAID described the issue as a bug and said that it is working with Apple engineers on a fix for macOS 10.15.5, or a...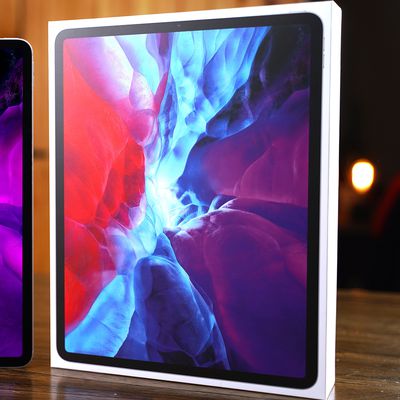 Last week, we laid out evidence suggesting that the just-released iPad Pro models do not contain a U1 Ultra Wideband chip, including the lack of any mention of the chip in tech specs or Apple's press materials, the absence of software support for U1 features, and more. Most tellingly, iFixit was unable to find the chip or related antennas in the device. Daring Fireball's John Gruber has follo...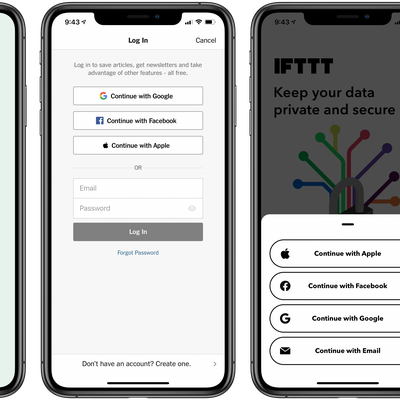 Apps with sign-in functionality, including The New York Times, IFTTT, Medium, and more, have continued to adopt Apple's secure Sign in with Apple feature ahead of a deadline of June 30. The deadline for these apps to support the feature was recently extended from April 30. Sign in with Apple, first introduced in iOS 13, allows users to create accounts for apps and websites using an Apple ID. ...