Apple is planning a massive expansion of its data center in Reno, Nevada, according to information shared today by Reno-Gazette Journal reporter Anjeanette Damon who covered a Reno City Council meeting Apple attended to discuss the project.
Apple will invest $1 billion in expanding its current data center at the Reno Technology Park, nearly doubling the size of the original project.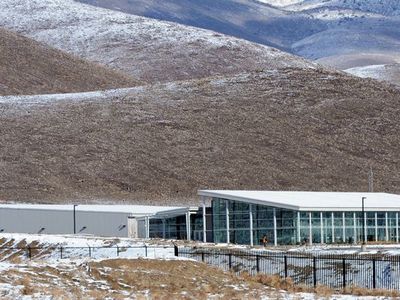 .
Hints of Apple's plans for a major expansion of its data center first surfaced in February, when building permits surfaced for a new 373,893-square foot data center with a build out of eight clusters plus an administration building, garage, and generator yard. It's likely that project, dubbed "Project Isabel," is the expansion being discussed today.
Apple's first Reno data center, "Project Mills," was approved in 2012, with construction at the site beginning soon after. Since then, Apple has been expanding at the site. Along with building permits for "Project Isabel," Apple in 2016 also applied for building permits for "Project Huckleberry," an addition of several new data center clusters to be built adjacent to Project Mills.
Apple is also seeking to start construction on a $4 million shipping and receiving facility in downtown Reno, with today's city council meeting also covering those prospective plans.
Apple and the Reno City Council are currently sorting through tax and zoning issues as Apple aims to purchase land for the downtown project. We'll update this post when the council comes to a decision.
Update: The Reno City Council has approved Apple's plans to build a warehouse in downtown Reno.