Apple may be planning to purchase half a city block in downtown Reno, Nevada, for the purpose of creating a purchasing and receiving facility, reports Reno's KRNV.
The Reno City Council will discuss Apple's plans to purchase the property, located at 6th Street and Evans Avenue, at a Wednesday meeting. Apple is planning to build the facility alongside a planned data center at the Reno Technology Park, which Apple has been pursuing since 2012.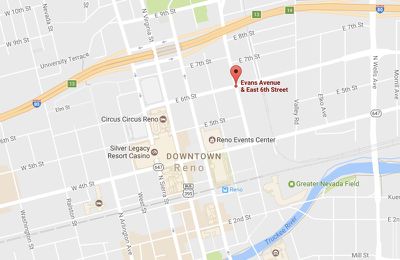 A filing from an assistant city attorney states that Reno and Urban Development have a reimbursement agreement to allow Apple to buy the land. The agreement would have Apple getting sales tax reimbursements through Urban Development for the cost of buying and adding to projects in the city's Téssera district.
Apple already operates one data center in Reno, and has been expanding on it for several years. When finished, the site will encompass 14 buildings and 412,000 square feet.
Apple is also planning to build a second data center adjacent to its existing center and requested permission from the city for the project back in early 2016.