Apple is likely to pay out just one third of its current royalty rate to Imagination Technologies as it begins winding down its supply deal with the chipmaker over the next two years, according to analysts at UBS financial services (via Reuters).
The prediction includes the expectation that British-based Imagination will become loss-making by 2019 without any Apple royalties to fall back on, and that the firm will have to work out a cost-cutting strategy if it is to survive.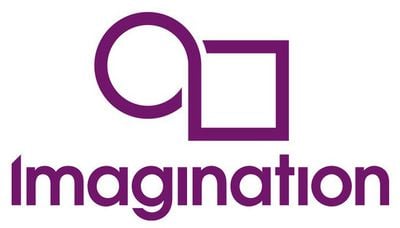 Earlier this month, shares in Imagination plunged after Apple informed the company that it plans to stop using its graphics technology in Apple consumer devices in up to two years' time.
The news delivered a huge blow to Imagination Technologies, which provides the PowerVR graphics architecture found in Apple's full range of iOS devices and receives a small royalty on every sale, amounting to up to half of the British firm's revenue.
Imagination said Apple had made the decision because the tech giant was developing its own independent graphics processing chips, which would reduce its reliance on the company.
Imagination is reportedly in talks with Apple over a new licensing deal, but UBS analysts forecast that Apple is likely to bring down the royalty rate, currently at around $0.30 per unit, to closer to $0.10, which is the rate Imagination currently charges customers such as MediaTek.
Valuing Imagination based on discounted cash flows, UBS estimated the company's Apple business is worth 75 pence per share. Without Apple, the stock tumbles to just 35 pence. That totals 110 pence, using a sum-of-the-parts valuation. Imagination has a market capitalization of $370 million – 2,000 times smaller than Apple's $741 billion valuation – while its stock currently trades at 103.19 pence.