Apple Expected to Report Strong Earnings Today, But Unlikely to Set Record-Breaking Quarter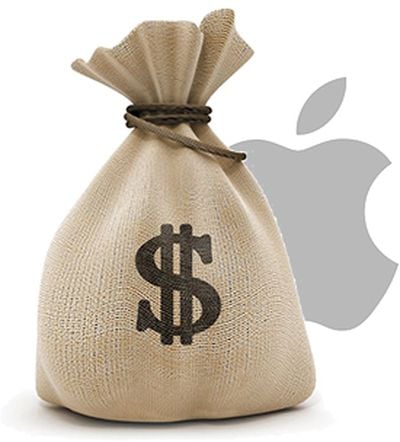 Apple is set to report its earnings results for the second quarter of its 2017 fiscal year at 1:30 p.m. Pacific Time today.
Apple provided the following guidance for its second quarter on January 31:

• revenue between $51.5 billion and $53.5 billion
• gross margin between 38 percent and 39 percent
• operating expenses between $6.5 billion and $6.6 billion
• other income/expense of $400 million
• tax rate of 26 percent
That guidance suggests Apple will report its second-best March quarter earnings results in the company's history:

• Q2 2013: $43.6 billion
• Q2 2014: $45.6 billion
• Q2 2015: $58 billion
• Q2 2016: $50.6 billion
• Q2 2017: $51.5+ billion
Wall Street analysts generally expect Apple to meet the higher end of its guidance, with revenue estimates averaging around $53 billion. If accurate, Apple will have grown around four to six percent compared to the year-ago quarter, marking its second consecutive quarter of growth after an uncharacteristic nine-month skid last year.
MacRumors.com compiled estimates from over a dozen financial institutions and independent firms tracking Apple and the company's stock. The figures are listed below, ranked from highest to lowest in terms of total revenue. The date column reflects when each research note was distributed to clients.


On a category-by-category basis, the highlight of Apple's earnings results will likely be its services, such as the App Store, iTunes, Apple Music, and Apple Pay. Most analysts estimate Apple's services revenue will be up to 20 percent higher, totaling up to $7.4 billion versus $5.9 billion a year ago.


iPhone remains Apple's most important product by a significant margin. Most analysts predict that Apple topped the 51.1 million iPhones it sold in the year-ago quarter, with several estimates coming in above 52 million. However, four analysts expect iPhone sales to decline compared to the year-ago quarter.
iPad unit sales are forecasted to decline to between 7 million and 9.8 million compared to the 10.2 million tablets Apple sold in the year-ago quarter, while Mac sales should remain relatively flat on a year-over-year basis.


Meanwhile, analysts believe Apple Watch sales totaled between 1.6 million and 3 million in the quarter. Apple does not disclose Apple Watch sales in its quarterly earning results, instead grouping the device under its "Other Products" category, alongside iPods, Apple TVs, Beats Electronics, and accessories.
Apple's cash and marketable securities total is projected to have surpassed $250 billion in the second quarter, up from $246.1 billion last quarter. Apple is expected to provide an update about its capital allocation, including dividends and share buybacks, as it usually does at this time of its fiscal year.
Apple CEO Tim Cook and CFO Luca Maestri will discuss the company's financial results on a conference call at 2:00 p.m. Pacific Time. MacRumors.com will transcribe the call as it unfolds for those unable to listen.