Repair Period for First-Gen Apple Watches With Battery Issues Extended to 3 Years
Apple today informed retail store employees and Apple Authorized Service Providers that it is extending the service coverage for first-generation Apple Watch models experiencing battery problems to three years.
In an entry in Apple's repair database (via 9to5Mac), the company explains that coverage is extended for original Apple Watch models that are seeing swollen or expanded batteries. A public announcement about the service extension has not been made, and it's not clear if Apple will offer reimbursements for customers who have already paid for battery replacements or have done battery replacements themselves.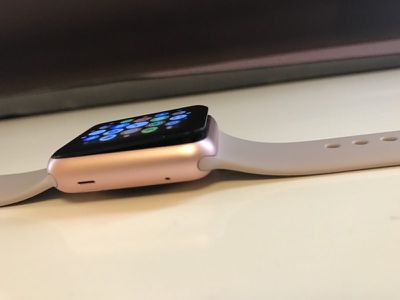 Customers who have an original Apple Watch afflicted with a swollen or expanded battery will now be able to have the device repaired for up to three years after its purchase date, even when AppleCare was not purchased for the watch. From the repair database:
Apple has extended Service coverage for eligible Apple Watch (1st gen) models with an expanded/swollen battery to three years after the original date of purchase. Eligible devices will be covrered for two years beyond the original 1-year Limited Warranty.
Complaints about swollen batteries on the original Apple Watch have been circulating for a few months on reddit, the Apple Support Communities, and the MacRumors forum.
Reports are rare, but it does appear to be an issue affecting a small number of original Apple Watch users. The battery problem causes the Apple Watch screen to pop away from the casing, rendering it unusable.
The first-generation Apple Watch, first introduced in April of 2015, recently reached its second birthday on April 24.