'Today at Apple' Sessions About Art, Music, and Coding Expanding to Every Apple Store in May
Apple today announced that it will be expanding its "Today at Apple" educational sessions to all of its 495 retail stores around the world in May.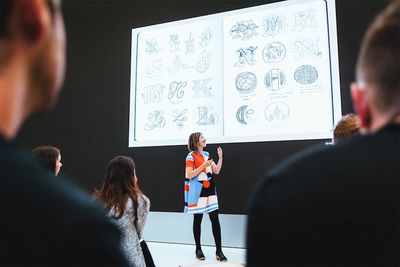 "Today at Apple" will offer programs with more than 60 different hands-on sessions in creative skills. The free sessions, which have been offered at Apple's flagship Union Square store in San Francisco since last year, will cover topics such as photography, videography, music, coding, art, and design.
"At the heart of every Apple Store is the desire to educate and inspire the communities we serve," said Angela Ahrendts, Apple's senior vice president, Retail. "'Today at Apple' is one of the ways we're evolving our experience to better serve local customers and entrepreneurs. We're creating a modern-day town square, where everyone is welcome in a space where the best of Apple comes together to connect with one another, discover a new passion, or take their skill to the next level. We think it will be a fun and enlightening experience for everyone who joins."
Many sessions will be taught by highly-trained Creative Pros, which Apple describes as the "liberal arts equivalent" to its technical Geniuses. In select cities, Apple says world-class artists, photographers, and musicians will also teach sessions from "basics and how-to lessons" to "professional-level programs."
"Today at Apple" will cater to all skill levels and ages, with special programs such as Teacher Tuesday and Kids Hour targeted towards families and educators respectively. Other sessions will focus on professional software such as Final Cut Pro X and Logic Pro X, or coding with the Swift Playgrounds app for iPad.
Teachers can come together for Teacher Tuesday to learn new ways to incorporate technology into their classrooms, or aspiring coders of all ages can learn how to code in Swift, Apple's programming language for iOS and Mac apps. Families can join weekend Kids Hour sessions ranging from music making to coding with robots.
Apple said each of its stores will receive large displays created specifically for "Today at Apple" sessions. Each store will also have updated seating and sound. Apple has already renovated dozens of its existing retail stores with these next-generation features since 2015, with dozens more locations to follow this year.
Apple has been redesigning its stores under the leadership of retail chief Angela Ahrendts, the former CEO of luxury fashion brand Burberry. Ahrendts wants to position Apple Stores as not only shopping destinations, but also as gathering places for the community. "Meet me at Apple," she envisions someone as saying.
Video is available in the United States only
Ahrendts, in a new interview with
CBS This Morning
:
"A lot of the big online guys have said they're opening stores. Amazon's investing in stores. Google's investing in stores. ... Starbucks figured it out, you know? Being a gathering place for – right? 'Meet me at Starbucks,"' Ahrendts said. "And you know, I've told the teams, 'I'll know we've done a really, really great job if the next generation, if Gen Z says, "Meet me at Apple. Did you see what's going on at Apple today?"'"
Apple's latest next-generation store will open at Dubai Mall on April 27, the company recently announced.