Apple AI Expert Says Computers Should Augment Human Capabilities
Apple product designer and Siri co-founder Tom Gruber gave a TED Talk today, where he covered his vision of the future of computers and artificial intelligence. Both Axios and Business Insider shared details on his talk.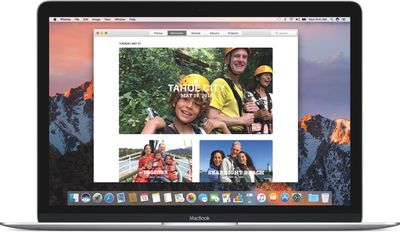 According to Gruber, computers should be used to lessen human failings, like memory, and augment human capabilities. He believes computers should log every aspect of our lives, allowing us to remember every person we've met and every aspect about them, like favorite sports, family members, and name pronunciation.
"I believe AI will make personal memory enhancement a reality. I think it's inevitable," he said onstage, adding that he doesn't know when or how it will happen. [...]

Gruber imagines that this kind of technology will not only be useful for satisfying data geeks who want to optimize their health and happiness, but it could also assist those who suffer from diseases like dementia and schizophrenia. "It's the difference between a life of isolation and one of dignity and connection," he said.
Privacy, is of course, a key part of artificial intelligence and future computing capabilities. "We get to choose what is and is not recalled," said Gruber. "It's absolutely essential that this be kept very secure."
Apple has already taken the first steps towards linking artificial intelligence and memory, with its Photos app. Photos on Mac and iOS devices includes a "Memories" feature that intelligently organizes photos into dynamic events that can be relived through the app. It also incorporates facial recognition and deep levels of privacy - facial recognition features are not cross-device and do not sync over iCloud.
Gruber also highlighted other useful applications for artificial intelligence, like cancer detection and more advanced personal assistants like Siri.