Blizzard Entertainment today made wildly popular real-time strategy game StarCraft a free download for Mac and PC, nearly two decades after its original release.
The RTS hit was universally acclaimed when it launched in 1998, and went on to become an e-sport phenomenon in South Korea, where big-prize tournaments and TV channels drew legions of fans to the game.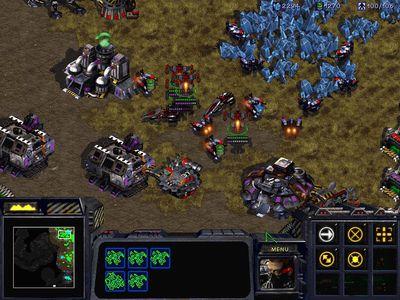 The free download is the game's first in eight years and includes the Brood War expansion pack. The patch 1.18 download also sports a handful of new features, including windowed mode, a better online game search engine, and improved response times during multiplayer battles.
Blizzard's decision to make the title freely available comes ahead of this summer's Remastered edition of StarCraft, which promises enhanced 4K graphics, better audio, high-quality cinematics, and a redesigned matchmaking system.
Making vintage
StarCraft
free also offers a unique opportunity for getting in some practice before the new version is released: Blizzard says owners of the original game and the remastered edition will be able to play each other online. Nostalgic gamers can find the free download of the original
StarCraft
here
.