'Constant Negativity' From Pro Users Led Apple to Develop Modular Mac Pro, Which May Not Ship Until 2019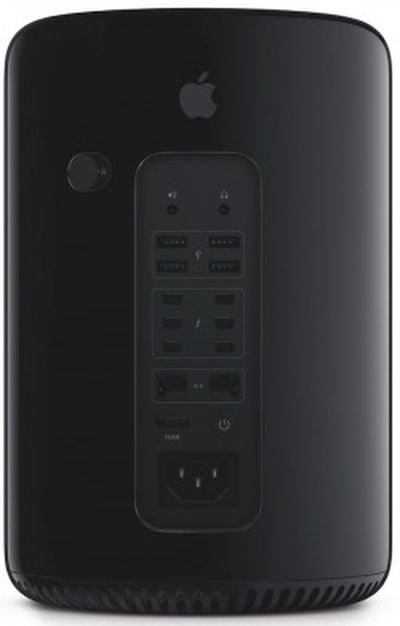 Apple executives this week made an unusual and surprising announcement, detailing the company's work on an entirely revamped high-end modular Mac Pro that's set to be released sometime after 2017.
No specific information on a potential release date was shared, but OSnews' Thom Holwerda has shared some tidbits heard from "people and sources who know their stuff," giving a little insight into just when we might see the revamped Mac Pro and why Apple decided to renew its focus on professional users.
Ahead of Apple's announcement, Holwerda says the Mac Pro was in limbo, and Apple wasn't sure what was going to happen to the machine.
Apparently, the negative response to the MacBook Pro with Touch Bar, which many complained was not oriented towards pro users, was a major factor. Apple saw a surge of orders for older MacBook Pros instead of the new model, and that, combined with the reaction to the LG 5K display and the "constant negativity" from professional users, led Apple to "double down on professional users."
The decision to move ahead with a modular Mac Pro replacement was made "in recent months" with development starting "only a few weeks ago," suggesting it's going to be a long wait.
Given a rough estimate of the length of time it normally takes to develop a project, it could be late 2018 or even 2019 before we see the machine.
The decision to go ahead and develop a modular Mac Pro replacement seems to have been made only in recent months, with development starting only a few weeks ago, which makes it clear why Apple said it won't ship this year. I have no idea how long it takes to develop a new computer like a Mac Pro, but I think we can expect the new Mac Pro late 2018 at the earliest, but most likely it won't be until early 2019 before it ships.
Aside from the Mac Pro, Holwerda also believes Apple is working on additional MacBook Pro models sans Touch Bar, and developing other features aimed at professionals, such as pairing the iPad Pro with a Mac so that it can be used as a Cintiq-style drawing tablet.
Apple hasn't shared a lot of detail on the new Mac Pro, but the promised modular design will allow professional users to keep it up to date with new hardware on a regular basis. Apple executives have said the machine will also be able to handle virtual reality software and high-end cinema editing, pointing towards support for higher-end single GPUs, and Apple also plans to ship the machine with an Apple-branded professional display.