Apple's WWDC 2017 Ticket Lottery Ends, Winners Begin Receiving Confirmation Emails
The ticket lottery for Apple's 2017 Worldwide Developers Conference ended this morning at 10:00 a.m. Pacific Time, and it appears that developers who won tickets are now receiving confirmation emails.
Apple has said all developers who won the ticket lottery can expect to see their credit cards charged with the $1,599 ticket fee by Monday, April 3 at 5:00 p.m. Pacific Time, but some developers are already being charged.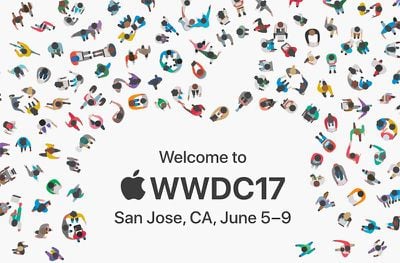 Apple has used a lottery system to dole out WWDC tickets in recent years because interest in the conference far exceeds capacity. Approximately 5,000 developers are expected to attend the event, along with more than 1,000 Apple engineers and executives.
The 2017 Worldwide Developers Conference will start on Monday, June 5 and will last through Friday, June 9. The conference dates were first announced in mid-February, as this year's event will take place at the McEnery Convention Center in San Jose, California, instead of in San Francisco.
At the Worldwide Developers Conference, Apple will host a keynote event to introduce new software updates, and developers will be able to attend more than 100 technical sessions and hands-on labs.
Developers who are not selected to purchase a ticket will be able to watch both the keynote event and sessions with engineers through the Apple Developer website and through the WWDC app for iPhone, iPad, and Apple TV.