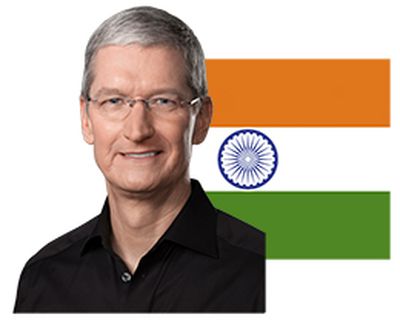 Government officials in India today confirmed that Apple will begin manufacturing iPhone devices within its Bangalore plant over the next few months, in a bid to boost the company's presence within the Indian smartphone market.
As was previously reported, Wistron will take the brunt of iPhone manufacturing in the country, focusing on the iPhone 6, iPhone 6s, and iPhone SE.
In terms of timeline, the iPhone 6 and iPhone 6s will begin production in the next four-to-six weeks, while Wistron will hold off adding the iPhone SE to the production line for another three months, according to the officials familiar with Apple's plans speaking to The Wall Street Journal. Today's news falls directly in line with a report from February that said Apple was planning to begin assembling iPhone SE devices within India in the coming months.

"Almost all preparations have been done for launching Apple's first phase project in Bangalore through Wistron," the official told The Wall Street Journal.

"We've been working hard to develop our operations in India," an Apple spokeswoman said. "We appreciate the constructive and open dialogue we've had with government about further expanding our local operations." A Wistron spokesman said the company doesn't comment on "rumor or speculation."
Apple has been slowly and steadily ramping up its presence in India, over the past few months laying the groundwork by negotiating terms with Prime Minister Narendra Modi, seeking tax concessions from locally manufactured iPhones, and setting up a local distribution center to streamline logistics as its presence in the country grows.
In regards to the tax concessions, the Indian government has yet to accept Apple's demand, but it did mention that it "will try to accomodate as much of their demands as possible" as the relationship between Apple and India grows.

"Apple is closely working with [the] government to move forward with its India plans. We want Apple to manufacture in India. They are also very keen," an official who works closely with Prime Minister Narendra Modi said, declining to be named. "We will try to accommodate as much of their demands as possible, but they too appreciate and understand our limitations."
Last summer, a report from Strategy Analytics detailed Apple's struggle within India due to the iPhone's expensive price tag, outlining a total 35 percent fewer iPhone devices sold in 2016 than in 2015.