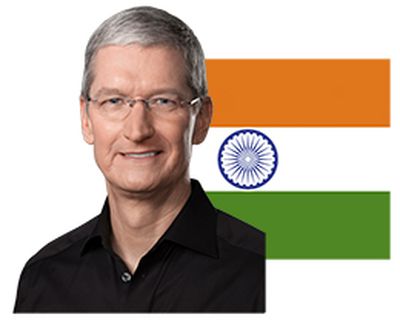 Apple is set to create a new distribution center in India to consolidate its logistics and supply chain in the country, according to The Economic Times. The center will be its first in India.
Currently, Apple products are brought to India via several different cities: Chennai, Mumbai, Bengaluru, New Delhi, Hyderabad and Chandigarh. Each city has a different value-added tax (VAT) rate, which causes price discrepancies when the products are shipped directly from the airport to distributors. Further, online retailers in the country source their inventory from low-VAT territories so they can gain a price advantage over brick-and-mortar retailers.
The distribution center, which Apple's global logistics partner DB Schenker will own and operate, will be in the city of Bhiwandi, near the city of Mumbai. An unnamed executive told The Economic Times that the center will "allow Apple to stock its products adequately, will ease operations and streamline its logistics and supply chains." It will also help Apple maintain consistent pricing for its products.
Apple has been ramping up efforts to gain a larger foothold in India. In July, the Indian government officially adopted rules that would pave the way for the first Apple retail stores in the country. The company is also opening up an iOS app design and development accelerator and a campus focused on Maps development in the cities of Bengaluru and Hyderabad, respectively. The Cupertino company has also asked for financial incentives to make it easier to create an iPhone manufacturing plant in India.