Apple announced today that it will set up two additional research and development centers in China, to go with the two locations in the country that it announced last year. The new R&D centers will open in Shanghai and Suzhou, the company said in a statement on its Chinese website on Friday.
Apple hopes the centers will help it to attract graduates from institutes such as Peking University, Tsinghua University, and Shanghai Jiaotong University, and has partnered with schools in the region to offer internship programs, in the hope of developing experts to work closely with its regional supply chain.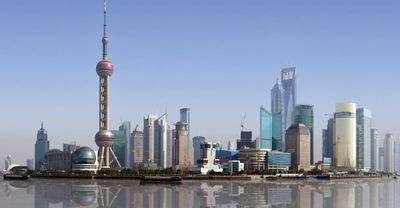 Shanghai, China
"We are looking forward to working with more local partners and academic institutions through the expansion of R&D centers in China," said Dan Riccio, senior vice president of hardware engineering at Apple. "We are honored to have access to excellent talent and a positive entrepreneurial spirit in the region, where our developers and suppliers will be working together.
Apple's attempt to boost its presence in the country began last September with the opening of its first R&D center in Beijing's Zhongguancun Science Park, often referred to as "China's Silicon Valley". Another R&D center, this time in Shenzhen, was announced the following month.
Apple has pledged to invest more than 3.5 billion yuan ($508 million) in research and development in the country, in a bid to address dwindling returns on its Chinese iPhone business as consumers opt for low-cost mobile alternatives. Apple has also experienced pushback in other areas of its China plans, including the closure of iTunes and iBooks Stores.
Apple is expected to have completed construction of all its research and development centers in Beijing, Shenzhen, Shanghai, and Suzhou later this year.