Viewers around the world are watching more than 1 billion hours of YouTube videos every day, setting the online video service on the path to beat regular TV viewership, according to a report this week by The Wall Street Journal. The 1 billion hour milestone, which YouTube passed sometime late in 2016, is said to have been reached thanks to Google's "aggressive embrace of artificial intelligence to recommend videos."
Google started building and introducing the algorithms in 2012, and YouTube said that its 1 billion daily viewership hours represent a 10-fold increase in hours of video watched since 2012. In total, there are 400 hours of video uploaded to YouTube every minute, which equates to 65 years of video every day. To get through all of that content, YouTube's algorithms give viewers a nudge of what to watch next on both desktop and mobile, growing the service's numbers year-over-year.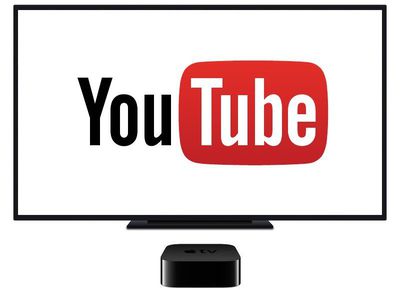 "The corpus of content continues to get richer and richer by the minute, and machine-learning algorithms do a better and better job of surfacing the content that an individual user likes," YouTube Chief Product Officer Neal Mohan said.
With 1 billion hours of YouTube videos being viewed daily, the company's worldwide viewership will soon eclipse traditional American broadcast television numbers. According to Nielsen data, Americans watch around 1.25 billion hours of live and recorded TV every day. But, thanks to the rise of cord-cutting services, that number has been "steadily dropping in recent years."
Because Google doesn't disclose YouTube's monetary performance, it's unclear how much the company is profiting off of its growing popularity. A report from 2015 suggested that YouTube made around $4 billion in 2014 "and roughly broke even." YouTube has begun initiating ways to profit more from its increasing viewership, including the launch of the premium, $9.99/month YouTube Red service, as well as reports that began last year of the company's plan to debut its own streaming TV subscription service.
YouTube is also tweaking and learning what works best for its users. Earlier this month, the company confirmed that it'll be doing way with unskippable 30-second advertisements in 2018 because it knows that it loses some viewers completely when such ads pop up in front of videos. In their place, it's expected that shorter, but still unskippable 6-second "bumper ads" will become the norm.
For its online TV service, which was referred to as "one of the online video giant's biggest priorities" when news of it broke last year, YouTube is predicted to introduce a skinny bundle with the four major U.S. networks and a few other popular cable channels, all for less than $35/month. At the time, YouTube's efforts were compared to Apple's attempts to launch a cord-cutting package, but plans for such a skinny bundle service from Apple have fallen apart due to media companies wanting more money than Apple wanted to charge for the service.
YouTube has also pushed out a small update to its iOS app today that will ensure all links to any YouTube video consistently open up within the YouTube app instead of in a browser window, like they sometimes did in the Safari or Chrome apps. YouTube is available to download for free on the iOS App Store. [Direct Link]