Apple's TV Plans Fell Apart Over Content Owners' Resistance to Skinny Bundles
Following comments made by CBS CEO Les Moonves on the state of Apple's rumored television service, news leaked confirming Apple has put plans for such a service on hold for the time being due to difficulties securing content deals.
While Bloomberg spoke to a source that chalked the failed negotiations up to media companies demanding more money than Apple wanted to charge for the service, Re/code's Peter Kafka has added some additional context, pointing towards a reluctance to unbundle channels as another factor that killed the service.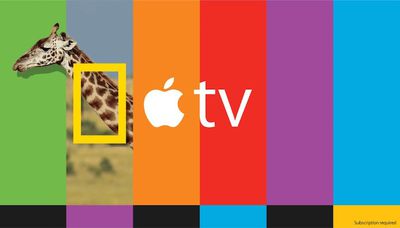 Apple was hoping to offer a limited bundle of approximately 25 channels at a price of $30 to $40 per month, but even early on, there was pushback from content providers who wanted Apple to offer all of their content rather than just a few select channels. A rumor in April concerning negotiations between Disney and Apple suggested Disney was pushing Apple to include most of its content, including ESPN, Disney Channel, Disney Junior, Disney XD, ESPN2, ESPN Classic, and more, while Apple wanted to offer just a few of Disney's channels.
According to Kafka, the situation with Disney happened with other content providers, many of whom did not want to offer just a small selection of channels from their content catalogs.
Apple's beef with the TV Industrial Complex is a bit more nuanced. It's also a significant one: If Apple gets its way, TV will undergo a significant change, just like the music business did when Apple launched its iTunes store in 2003. [...]

If Apple gets its way, it means the traditional pay TV package, which averages around 100 channels, will get shrunk by nearly 80 percent. And while TV executives will say that they understand that consumers don't want to pay for channels they don't watch, all of them will argue that their channels are must-haves.
iTunes chief Eddy Cue offered media companies an option to sell additional tiers of channels (such as a sports package) alongside a core service, but refused to compromise on offering a larger number of base channels. "He doesn't want to have filler," a TV executive told Re/code.
According to Re/code's TV industry sources, Apple has been "quite vocal" about the end of negotiations with media companies, which stopped a couple of months ago. While Apple has suspended its plans for the time being, rumors have suggested the company isn't "giving up entirely" on a television service.
For the time being, Apple will focus on its tvOS App Store, offering content providers a platform to sell content to customers. As Kafka says, Apple may be able to change the minds of media companies if it can prove the Apple TV is a "transformative platform," but the company has a long way to go to reach that goal.