Apple CEO Tim Cook plans to work out of Apple Park, the official name for Apple's second spaceship-shaped campus, according to information obtained by The Chronicle.
Cook will presumably move his office from Apple's Infinite Loop campus to Apple Park when it opens for employees in April of 2017. Apple announced its plans to open Apple Park in April in a press statement released this morning.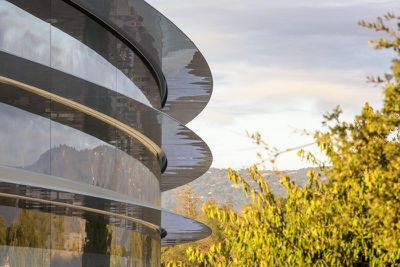 Apple Park will eventually house more than 12,000 employees, who will move to the campus over a period of six months. While Apple Park will open in a little over a month, smaller construction projects and landscaping will continue into the summer.
In addition to the main ring-shaped building, Apple Park includes a visitor's center with a full Apple Store and cafe, a fitness center for employees, auxiliary research buildings, underground parking structures, a cafeteria, and a theater named "Steve Jobs Theater" after late Apple CEO Steve Jobs.
The entire campus is powered by 100 percent renewable energy and features huge swathes of greenery suitable for the California climate, with more than 9,000 native and drought-resistant trees.
First conceived in 2011 by Steve Jobs, Apple Park has been under construction since 2013 and is rumored to have cost Apple upwards of $5 billion.