All Three New 2017 iPhones to Feature Wireless Charging
Apple is widely rumored to launch three new iPhones this year, and KGI Securities analyst Ming-Chi Kuo now claims that all of them will feature wireless charging.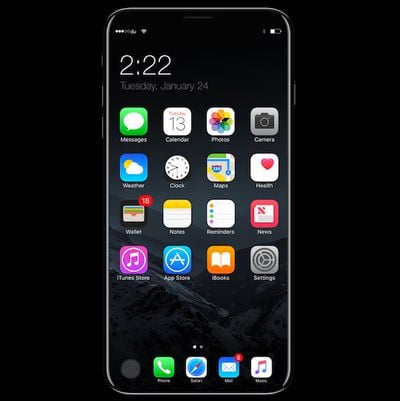 Kuo said wireless charging increases the internal temperature of smartphones, so he expects the rumored iPhone 8 with an OLED display and glass casing to have a new 3D Touch module with "additional graphite sheet lamination" in order to prevent the device from malfunctioning due to overheating.
An excerpt from Kuo's research note obtained by MacRumors:
While we don't expect general users to notice any difference, lamination of an additional graphite sheet is needed for better thermal control and, thus, steady operation; this is because FPCB is replaced with film, which is more sensitive to temperature change of the 3D touch sensor in OLED iPhone.
The new 3D Touch module could be up to $5 more expensive for Apple to procure per phone. While that is a minimal increase, it lends further credence to a report claiming the high-end iPhone 8 could cost upwards of $1,000 in the United States due to a significant redesign and the use of premium parts.
Kuo previously said Apple will switch to all-glass casing for next year's entire iPhone lineup, including the more iterative 4.7-inch iPhone 7s and 5.5-inch iPhone 7s Plus, in order to support wireless charging. It remains unclear if the wireless charging will be based on long-range or inductive technologies.