Apple Resellers and Service Providers Speak Out Following Simply Mac Closures
GameStop last week announced it is closing a number of non-productive Simply Mac locations throughout the United States, less than four years after acquiring and expanding the Apple Authorized Reseller and Service Provider, which effectively serves as a third-party Apple Store in smaller markets.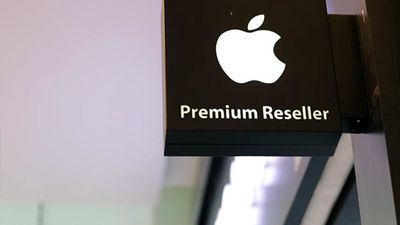 Following the reports, we received a tip from a disgruntled Apple Authorized Service Provider owner who said the underlying issues prompting Simply Mac's downsizing are "far deeper" than it would seem. He noted his own AASP is closing because Apple has "slowly strangled" him on margins and with "free labor" demands.
Another longtime Apple Authorized Dealer and Service Provider told us that AASPs have been "under siege" for years. The person, who wishes to remain anonymous, said profit margins are "appallingly low" and that Apple views its authorized service partners as "nothing more than glorified TV repairmen."
"I am sad to say that I do not see this changing," the person said. "Apple is highly aware of our concerns and do not seem to care. As an Apple reseller for over 20 years, I thought that when Apple became successful we would participate in that success, but we did not," the person added.
Given the polarizing comments from a few, we decided to reach out to a number of Apple's authorized sales and service partners in the United States and Canada to see if there is any validity to the claims.
A number of the Apple Authorized Resellers and Service Providers we spoke to refuted the allegations, noting they are stable if not growing, but we did learn that Apple has made one adjustment in particular that might explain the pressure felt by some sales and service partners—especially smaller ones with fewer sales.
Since August 2015, Apple has lowered its profit margins for resellers, requiring them to pay more upfront for products. Apple then rebates the difference as part of the monthly Business Development Funds checks it sends to resellers, but this method requires resellers to wait longer to be fully paid.
In other words, while the margins did not change overall, resellers are now forced to pay more upfront for Apple products to sell, which restricts cash flow that could otherwise be used for day-to-day operations, employee wages, and other expenses. For smaller resellers, the change can be particularly burdensome.
Meanwhile, one reseller believes Apple's arguably lackluster 2016 was a contributing factor to its own year-over-year sales decline.
On the service side, one person told us they "don't know that there is any truth" to the statement about Apple demanding "free labor," which a separate source said is likely an exaggeration for certain items that Apple used to compensate resellers for but now considers "non-revenue repair."
"I would not say that Apple has been demanding any kind of free labor," a service manager told MacRumors. "However, they are increasingly sending customers to us for iPhone repairs, which do not pay very well. We get paid more for a ten minute Mac repair than we do for an hour-long iPhone one."
"I am pleased to say that Apple really values their service partners and has increased our compensation for warranty work," another reseller said. "If you can achieve Premium Service Provider status, you get some nice perks along with higher compensation. While not perfect, Apple service really seems to care about us and is constantly trying to make things better for us."
MacMedics, an Apple Authorized Premium Service Provider with two locations in Maryland in Severna Park and Lanham, and another in Philadelphia, agreed to comment on the record to shine positive light on Apple.
"We're doing very well, we've expanded, and we opened a new pure retail location in 2015. Apple give us great support and guidance," said Dana Stibolt, President of MacMedics. "We're very encouraged by the upward trends over the last year, and in fact we're hiring more staff for all locations for both in-lab and on-site."
The other sources asked not to be identified. Apple and GameStop did not respond to requests for comment.