GameStop Expanding Beyond Video Games with Aggressive Growth Plans for 'Simply Mac' Stores
Major video game retailer GameStop is making a significant push to broaden its business, expanding its retail operations with new brands and stores that will focus on Apple gear and AT&T Mobility products, reports The Star-Telegram.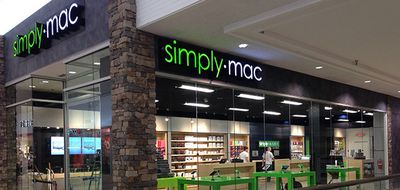 While the diversification will include a move into AT&T mobile services through GameStop's acquisition of Spring Mobile, of more interest for Apple users is GameStop's plans for Simply Mac, a chain of authorized Apple resale and repair shops that focuses on smaller markets where Apple has not shown interest in opening its own stores. Founded in 2006 in Utah, Simply Mac grew to eight stores by October 2012 when GameStop acquired a 49.9 percent stake in the Apple reseller. In November 2013, GameStop exercised an option to purchase the rest of Simply Mac, which now includes 23 locations focused in the western half of the United States, and GameStop has plans for a significant expansion of the Simply Mac network.
[GameStop CEO Paul] Raines said GameStop's confidence in rapid growth at the small chains, acquired for about $110 million last year, is buoyed by their strong ties to industry leaders AT&T and Apple.

Steve Bain and Jason Ellis, the executives who built Simply Mac and Spring Mobile, continue to run the operations for GameStop and see strong growth opportunities. After opening 23 stores this year, Bain said, the company plans to open 50 more Simply Mac stores in 2015.
While its stores are smaller and lower profile than many of Apple's retail stores, Simply Mac's push to open nearly 75 stores through the end of 2015 appears to dwarf Apple's own plans in the United States. Apple typically opens around 30 stores per year, but at this point the majority of those are outside of the United States.
The "transformation," as CEO Paul Raines dubbed it, is intended to keep GameStop growing and leverage its expertise in store operations and buying and selling used devices. He said he envisions GameStop as a "family of specialty retailers that make your favorite technologies affordable and simple."
As GameStop expands into the lucrative mobile phone and Apple device market, the retailer plans to downsize its video games operations by closing up to 130 of its 6,400 GameStop stores sometime this year. Though video games will remain its primary focus, GameStop CEO Rob Lloyd believes the company's new technology brands could generate up to $1 billion in revenue and contribute up to 10 percent of GameStop's revenue by 2016.
This move into Apple's retail segment comes at a time when Apple is in the middle of a retail transition. The company is awaiting the arrival of retail head Angela Ahrendts, who is completing her transitionary period at Burberry. Apple also is rumored to be working on a mobile payments system under the leadership of Jennifer Bailey, who allegedly left her executive role in online retail to spearhead this new mobile initiative.