Chris Lattner Says Opportunity to Work on Tesla's Ambitious Self-Driving Efforts Was 'Irresistible'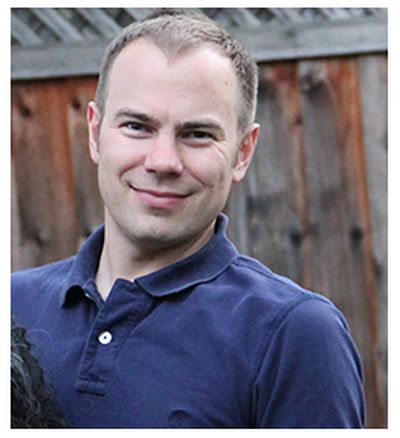 Earlier this month, Swift creator Chris Lattner announced he will be stepping down as director of Apple's Development Tools department to lead Tesla's Autopilot engineering team as VP of Autopilot Software.
Lattner did not explain the reason for the move, but he later denied a report claiming he "felt constrained" due to Apple's culture of secrecy. So, we decided to reach out to him to learn about his true motivations.
As it turns out, Lattner told MacRumors the answer is actually very simple: he is ready to move on to something new.
I've been writing code for more than 30 years, and 16 of those years have been in the developer tools space. I love it, but I am ready to move on to something else. Autopilot is clearly incredibly important to the world because of its ability to save people's lives (and increase convenience). It is also a very, very hard technology problem and my experience building large scale software and team building is useful. Of course, I've also been a huge Tesla fan for some time.
He added it was "a very difficult decision," but noted the opportunity to work with Tesla's Autopilot team was "irresistible."
This was a very difficult decision, because I care deeply about the technology and people at Apple and because I could see myself staying there for many more years. In the end though, the opportunity to dive into a completely new area and work with the amazing Tesla Autopilot team was irresistible.
At Tesla, Lattner will help the company achieve one of its biggest goals: fully self-driving vehicles. As of October 2016, Tesla said all vehicles produced in its factory, including the Model 3, have the hardware needed for "full self-driving capability at a safety level substantially greater than that of a human driver," and it's now only a matter of time before the technology is enabled.
Tesla:
All you will need to do is get in and tell your car where to go. If you don't say anything, the car will look at your calendar and take you there as the assumed destination or just home if nothing is on the calendar. Your Tesla will figure out the optimal route, navigate urban streets (even without lane markings), manage complex intersections with traffic lights, stop signs and roundabouts, and handle densely packed freeways with cars moving at high speed. When you arrive at your destination, simply step out at the entrance and your car will enter park seek mode, automatically search for a spot and park itself. A tap on your phone summons it back to you.
Tesla Autopilot is semi-autonomous in its current state for tasks such as steering and parking. Tesla's second-generation hardware suite has eight cameras that provide 360 degrees of visibility around the car at up to 250 meters of range. Twelve ultrasonic sensors and a forward-facing radar allow for detection of objects, even through heavy rain, fog, dust, and the car ahead.


Tesla remains committed to enabling full self-driving capabilities by the end of the year, but the process of gaining regulatory approval, which Tesla said may vary widely by jurisdiction, will presumably be a long and challenging process. Once approved, however, the technology will truly change cars forever, and it's easy to imagine why Lattner would want to be part of that change.
At Apple, he led a group of about 200 people responsible for Swift, Xcode, Swift Playgrounds, Instruments, CPU and GPU compilers, and low-level tools, among other things. These tools are used both within Apple and by third-party developers targeting the iOS, macOS, watchOS, and tvOS software platforms.
Lattner was hired at Apple in 2005 to bring his LLVM Compiler Infrastructure to production quality for use in its products. He then started working on the Swift programming language in 2010, and it became a key focus of the Development Tools team in 2013. Swift was ultimately introduced at WWDC 2014.
Swift now has a large community of developers contributing to it since it
became open source
in late 2015, so Lattner is in a good position to pursue a new opportunity without jeopardizing future development of the language. His duties will shift to Ted Kremenek, who had already been overseeing Swift for some time.
Lattner said Ted has been "one of the quiet but incredible masterminds" behind Swift, which has an "incredible future ahead of it."