Swift and Xcode Head Chris Lattner Leaving Apple for Tesla This Month [Updated]
Chris Lattner, director of Apple's Developer Tools group, has announced he will be leaving the company later this month to "pursue an opportunity in another space." Lattner was responsible for leading the teams behind Xcode, Swift, and some other development-related tools and compilers at Apple.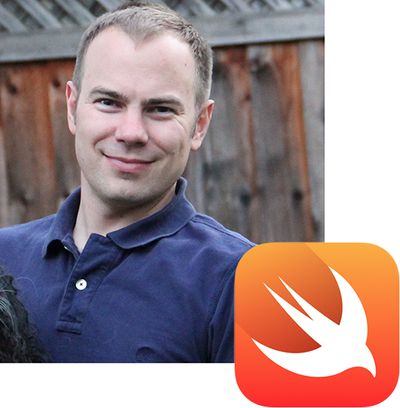 In a message posted to the Swift mailing list, shared by MacStories, Lattner said Ted Kremenek, currently Senior Manager of Languages and Runtimes at Apple, will be taking over as "Project Lead" for the Swift programming language, managing the "administrative and leadership responsibility" for Swift.org.
This recognizes the incredible effort he has already been putting into the project, and reflects a decision I've made to leave Apple later this month to pursue an opportunity in another space. This decision wasn't made lightly, and I want you all to know that I'm still completely committed to Swift. I plan to remain an active member of the Swift Core Team, as well as a contributor to the swift-evolution mailing list.
Lattner said he does not expect his resignation to impact day-to-day operations of the Swift team in any significant way. He also noted Apple's development of Swift 4 will continue under Kremenek. Apple previously said it will shift its focus to Swift 4 after Swift 3.1 is released over the coming months.
Latter is best known as the main author of the LLVM Compiler Infrastructure Project, a collection of modular and reusable compiler and toolchain technologies. He started development of Swift in 2010, and the open source programming language was introduced for Apple software platforms at WWDC 2014.
Update: Chris Lattner is leaving Apple for Tesla, where he will fill the position of Vice President of Autopilot Software and lead Tesla's autopilot engineering team.