Apple recently updated its
online refurbished store
in the United States to include the sixth-generation iPod touch, offering discounts of $30 to $60 depending on model, which equates to savings of up to 16 percent.
Refurbished entry-level 16GB models can be purchased for as little as $169, a discount of $30 off of the retail price. 16, 32, 64, and 128GB capacities in a range of colors are available.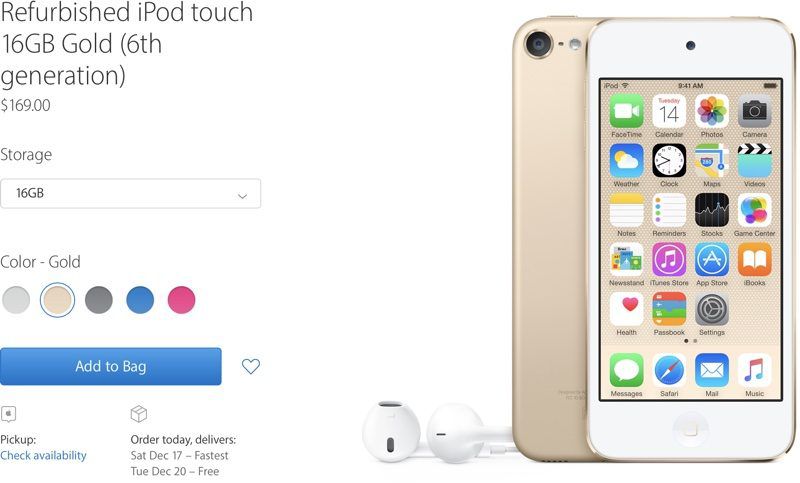 First introduced in July of 2015, the sixth-generation iPod touch features a 6.1mm thick body with a 4-inch display, an A8 chip, and an 8-megapixel iSight camera.
Though the sixth-generation iPod touch has been available for more than a year, it appears to be a new addition to Apple's online refurbished store in the U.S. All refurbished Apple iPods include a new battery and outer shell plus all accessories and a full one-year warranty.