AirPods to be Available in Apple Retail Stores Starting Monday Morning
Apple will begin selling AirPods in its retail stores starting on Monday, December 19, according to a retail source that shared the news with MacRumors. Apple is currently informing stores about the imminent launch and shipping product to retail locations.
Apple previously announced that AirPods would be in stores next week, but did not give specific information on when the in-store launch would take place. In addition to retail stores, carrier stores and Apple Authorized Resellers will also be receiving stock.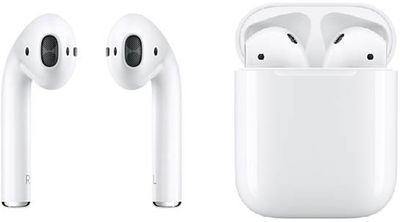 AirPods first went on sale online on Tuesday, December 13, but supplies were highly limited. Delivery estimates slipped to four weeks within an hour and a half, and orders placed now won't ship out for six weeks.
Customers who were lucky enough to be able to place an AirPods order right when they became available will start to receive shipments early next week, but for those who weren't able to make an order, in store purchase will be the only option for getting AirPods in time for the holidays. Apple has already started charging credit cards and shipments have already started going out in Australia ahead of December 19 delivery dates.
Given how quickly AirPods sold out online, in-store supplies are likely to be limited, but Apple says its retail locations will be receiving regular AirPods shipments going forward.