Google is reported to have shelved plans to develop its own self-driving vehicle in favor of nurturing partnerships with existing car makers to continue its work in the automotive space.
According to The Information, the company's autonomous car unit, known internally as Chauffeur, is working with established car companies to develop vehicles that will include self-driving features, while ditching earlier plans to remove the steering wheel and pedal controls. The news follows on from reports back in May that Google is actively working with Fiat Chrysler on automotive projects.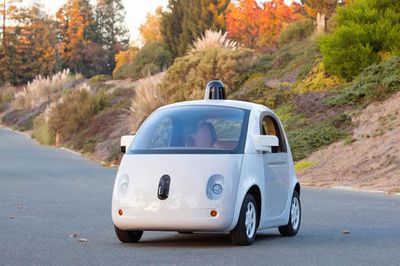 Despite the shift in gears for its car project, sources suggest Google still has plans to bring an autonomous taxi service to U.S. roads before the end of 2017. Its autonomous vehicles have already clocked over two million miles of tests on public roads.
Recent reports regarding Apple's ambitions in the autonomous vehicle space appear to have taken a similar hard turn away from developing an own-branded electric car. The Cupertino company is said to have shelved its original automotive program "for now" in favor of building a self-driving software platform, possibly in partnership with existing car makers.
In a letter earlier this month to the U.S. National Highway Traffic Safety Administration, Apple admitted to its interest in "machine learning and automation" as it pertains to transportation, and confirmed its desire to help define rules for the self-driving car industry in the future.