Jony Ive Said to Be 'As Connected to Product Design as Ever' Following Speculation About His Role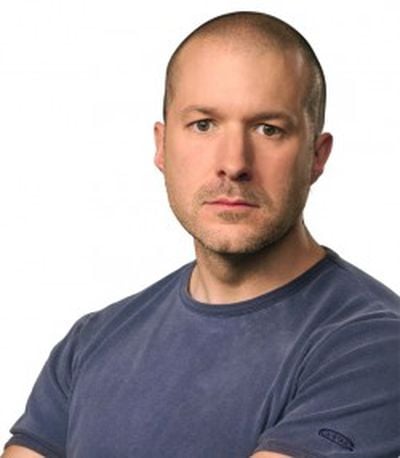 Over the last few days, speculation has begun brewing over the potential winding down of Jony Ive's career at Apple, where he works as the company's chief design officer.
During an episode of "The Talk Show" podcast posted last Friday, John Gruber mentioned that he had recently heard Ive has been "checked out or not as directly involved with product design" at Apple, and instead focused on architecture projects for its campuses and retail locations.
Earlier this week, a couple of websites began sharing Gruber's words in stories angled with Ive's lessening involvement at Apple, backed up by the recent release of "Designed by Apple in California," which many look at as the designer's swan song within the company.
Rumors of Ive being "on his way out" of Apple have existed for a while, however, going back to his promotion to chief design officer last year. The position was described as allowing Ive to focus less on management and more on design, or as Gruber said, "the skeptic's take is that this new arrangement allows Ive to be less involved, period."
Following all of this, Gruber yesterday posted a new blog to clear up his original statement. He reiterated on the second and third-hand sources speaking of Ive's status in the company, stating that no one has directly mentioned Ive has stopped overseeing Apple's day-to-day product design, but what he's heard is from sources who "think" he has. After addressing the nuance he meant to convey during his podcast, Gruber admitted that he's in fact heard from "well-placed sources within Apple" that Ive is as devoted and involved as ever.

Importantly, I've also heard from well-placed sources within Apple that there is nothing to this — that while Ive is devoting much of his time and attention to architecture recently (both for the new campus and Apple retail), every aspect of every new product remains as much under his watchful eye as ever. That his chief design officer title isn't the least bit ceremonial, and instead is an accurate representation of his increased authority.

When I first started seeing these "Gruber thinks Jony Ive is on his way out" stories, I was appalled. It felt like a punch to the gut, because it wasn't what I meant to convey, and I realize how influential my word is in such regards. But perhaps it was worth it. It shook a few well-placed little birdies out of the tree, all of whom emphasized that Jony Ive is as connected to product design as ever.
Gruber ultimately bet that Ive is "not going anywhere," because the arguments that state the designer is leaving Apple must also argue that he is giving up being a designer altogether, and "that doesn't sound right" to him. Addressing the recently released design book -- which covers all of Ive's history with Apple -- Gruber also mentioned that while it could be construed as a goodbye to Apple, "it feels to me like Ive's heartfelt goodbye to his best friend and colleague, five years gone. I don't think Jony Ive is going anywhere."
Check out the full blog post on Daring Fireball.