AirPods Production Said to Begin in December in Limited Quantities
Ever since Apple delayed the launch of its all-new AirPods beyond the late October timeframe it originally promised, saying it needed "a little more time" before they are ready for customers, there have been conflicting rumors about when the wireless earphones will actually be released.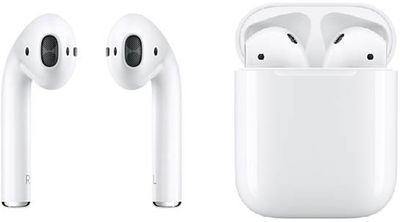 The latest word comes from investment bank Barclays, which in a research note we saw said AirPods should enter production in December. That means AirPods could still feasibly be released in time for the final weeks of the holiday shopping season, although a January 2017 launch as previously rumored, or later, is possible.
Barclays said the initial production run will be "fairly small," totaling between 10 million and 15 million AirPods to start. Depending on demand, the limited supply could result in a scenario where AirPods stock is quickly depleted upon launch, resulting in extended shipping estimates akin to a new iPhone launch.
Earlier this week, an employee at Apple reseller Conrad reportedly told a customer it will receive AirPods stock on November 17. As we noted at the time, it is entirely possible the employee provided inaccurate information. Apple lists AirPods as both "coming soon" and "currently unavailable" on different parts of its website.