AirPods Will Launch Next Week Says European Reseller
Last month, Apple delayed the launch of its all-new AirPods beyond the late October timeframe it originally promised, saying it needed "a little more time" before the wireless earphones are ready for customers. Since then, AirPods have remained listed as "currently unavailable" on Apple's website.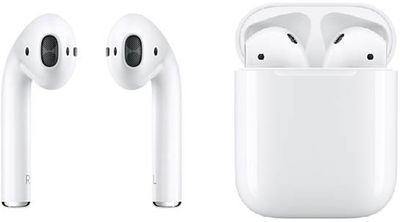 Shortly thereafter, a report citing supply chain sources indicated AirPods will not launch until January 2017, suggesting they will not be available in time for this year's holiday shopping season. But that timeline would seem awfully late, especially considering some Apple retail stores have already received AirPods demo units.
Lending credence to a launch sooner rather than later, an employee at Apple reseller Conrad has reportedly told a customer it will receive AirPods stock on November 17, and make them available to purchase by November 18-19. Here is the translated quote from German blog Apfelpage.de:
"Hello, I have just talked with an employee of the Conrad Online Store where I ordered [a pair of] AirPods on October 14 since I wanted to cancel my order today. According to the employee's information they will have them on stock starting November 17 and I will get them delivered between November 18-19."
Conrad's website still says AirPods will be available for delivery in 7 to 8 weeks, so it is entirely possible the employee provided incorrect information, but there now remains at least some hope that customers will be able to purchase AirPods in time for the holidays. Nevertheless, treat the conversation as anecdotal evidence at best.
(Thanks to Julian for the translation!)