Apple Releases Second macOS Sierra 10.12.2 Beta for Public Beta Testers
Apple today seeded the second beta of an upcoming macOS Sierra 10.12.2 update to public beta testers, approximately one week after releasing the first public beta of 10.12.2 and one day after seeding the second beta to developers. It's also been more than two weeks since Apple released macOS Sierra 10.12.1 to the public.
Beta testers who have signed up for Apple's beta testing program will receive the macOS Sierra beta through the Software Update mechanism in the Mac App Store.
Those who want to be a part of Apple's beta testing program can sign up to participate through the beta testing website, which gives users access to both iOS and macOS Sierra betas. Betas should not be installed on a primary machine due to the potential for instability.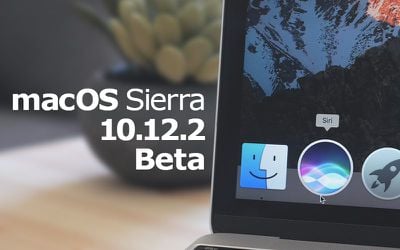 In addition to bug fixes and under-the-hood performance improvements, macOS Sierra 10.12.2 introduces support for dozens of new emoji, ranging from those introduced in Unicode 9 to several professions in both male and female genders.
Some new emoji include fox face, clown face, selfie, face palm, crossed fingers, owl, shark, eagle, avocado, bacon, croissant, potato, carrot, and more. Apple has also updated the artwork on many existing emoji, adding much more detail.