The latest data from market research firm Strategy Analytics claims Android captured a record 87.5% share of the worldwide smartphone market in the third quarter, reflecting the period between late June and late September.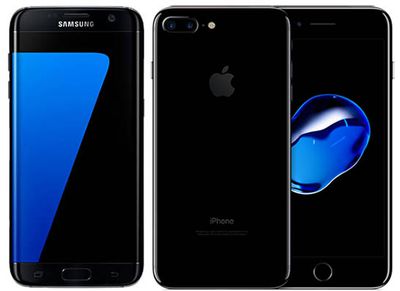 Strategy Analytics director Woody Oh on Android's continued dominance:
Android's leadership of the global smartphone market looks unassailable at the moment. Its low-cost services and user-friendly software remain attractive to hardware makers, operators and consumers worldwide. However, several challenges remain for Google. The Android platform is getting overcrowded with hundreds of manufacturers, few Android device vendors make profits, and Google's new Pixel range is attacking its own hardware partners that made Android popular in the first place.
While most of Android's gains can be attributed to the continued demise of BlackBerry and Windows smartphones, which are now practically non-existent on the market, iOS adoption remains at its lowest levels since mid 2014.


iOS recorded 12.1% market share in the quarter, down slightly from 13.6% in the year-ago quarter, allegedly due to a lackluster performance in China and Africa. That nearly mirrors the platform's 12.2% market share in Q3 2014.
iOS and Android together account for 99.6% market share in what has become a two-horse race over the past several years. Windows Phone is virtually dead, and BlackBerry recently said it is done designing its own smartphones.