The Metropolitan Museum of Art has shared details on its annual 2017 Gala and Costume Institute exhibition, where Apple will be a sponsor for the second year running.
The 2017 event, which will take place on May 1, will have a focus on fashion designer Comme des Garçons's Rei Kawakubo, who will also co-chair the event, alongside Katy Perry, Pharrell Williams, and Vogue editor Anna Wintour. Proceeds from the event go to the Metropolitan Museum of Art Costume Institute.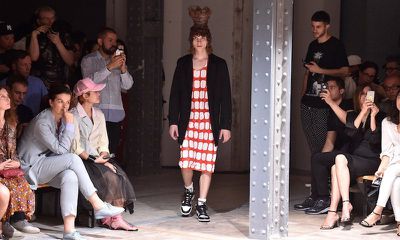 Last year's fashion/tech themed event was
co-chaired by Apple design chief Jony Ive
, alongside Taylor Swift, Idris Elba, and others. The intersection of technology and fashion was a fitting choice for Apple's co-sponsoring the 2016 event, as the company came out with its first fashion item, the Apple Watch, in 2015.
Apple's continuing support for the gig outlines its deepening ties with the fashion industry, with the company's timepieces turning up on the wrists of celebrities and in glitzy magazines, Apple stores taking a page out of Burberry's fashion playbook thanks to Apple retail head Angela Ahrendts, and even audio accessories like Beats headphones becoming fashion statements.