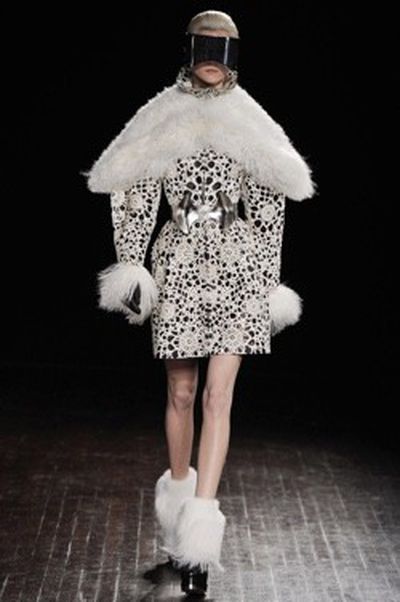 The Metropolitan Museum of Art today shared details on its annual 2016 Gala and Costume Institute exhibition, which will be sponsored by Apple with Jony Ive serving as a co-chair. The theme for the 2016 event, which will take place on May 2, is "Manus x Machina: Fashion in an Age of Technology."
The Met Gala, held each year, is a fund raising event that benefits the Metropolitan Museum of Art Costume Institute. The theme chosen for the gala each year reflects the theme of the Costume Institute exhibition and dictates what Met Gala attendees should wear. Last year's theme was "China: Through the Looking Glass."
According to Vogue, this year's event will focus on the dichotomy between handmade haute couture and machine-made fashion, featuring more than 100 pieces of fashion. Techniques like embroidery, pleating, and lacework will be juxtaposed with technologies like laser cutting and thermo shaping.
The intersection of technology and fashion is a fitting choice for the year Apple is sponsoring the event, as the company came out with its first fashion item, the Apple Watch, in 2015.
"Traditionally, the distinction between the haute couture and prêt-à-porter was based on the handmade and the machine-made," explains Andrew Bolton, curator of the Costume Institute. "But recently this distinction has become increasingly blurred as both disciplines have embraced the practices and techniques of the other."
The 2016 Met Gala, in addition to being sponsored by Apple, will be hosted by co-chairs Jony Ive, Taylor Swift, and Idris Elba. Anna Wintour, Nicolas Ghesquiére, Karl Lagerfeld, and Miuccia Prada will serve as honorary chairs.
Image via Vogue