Apple Likely Aiming for Late October Launch of Redesigned MacBook Pro
With the iPhone 7 and Apple Watch Series 2 launches having dominated the Apple news cycle in recent weeks, attention is now turning back to the Mac lineup, which has been in need of updates for quite some time as highlighted by our Buyer's Guide. Looking ahead to the rapidly approaching holiday shopping season, rumors have suggested Apple is preparing to update several of its Mac lines before the end of the year, led by a redesigned MacBook Pro that has been rumored to be ready for launch "as soon as October."
MacRumors has learned that Apple is indeed moving rapidly toward a launch of the new MacBook Pro models, with the company's current development work on macOS 10.12.1 focused largely on preparing the operating system to support the updated hardware's new features, which have been rumored by several sources to include Touch ID support and an OLED "touch bar" replacing the current row of function keys across the top of keyboard. Apple is also said to be shifting to "Polaris" graphics chips from AMD on the higher-end 15-inch models.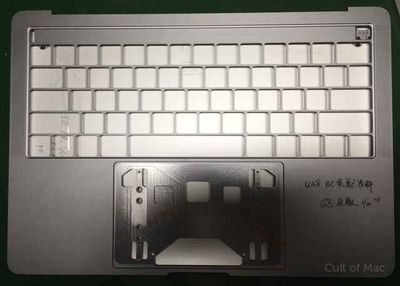 Our understanding is that Apple is planning to seed one more beta version of macOS 10.12.1 for developer and public beta testing early next week, with a goal of finalizing the software update by the end of that week so it can be loaded onto the new hardware currently being produced by Apple's supply chain partners.
This timeline could of course change should last-minute bugs or other circumstances require adjustments to Apple's plans, but if it holds true, it appears Apple could have its new MacBook Pro models ready to ship to customers some time in the second half of October.
With an emphasis on preparing for the new MacBook Pro models and thus a need to stick to an aggressive timeline, Apple appears to be pushing off all but the most critical bug fixes and security patches beyond macOS 10.12.1. Less crucial fixes will be incorporated into the following macOS 10.12.2 update, which we understand Apple is aiming to begin seeding to developers around late October with a goal of public release around late November.
In addition to redesigned MacBook Pro models, Apple has also been rumored to be launching updated MacBook Air models with USB-C ports and new iMacs with AMD graphics chips before the end of the year. It is unclear, however, whether all three lines will be updated simultaneously and whether Apple will hold a media event to introduce the hardware or opt for a more low-key introduction via press release, perhaps with some embargoed media reviews alongside.
Finally, Apple is reportedly working with LG on a new 5K external display to replace the discontinued Apple Thunderbolt Display, although a timeframe for that product has yet to be reported. We've also yet to hear any word about the Mac Pro and Mac mini, both of which remain in significant need of updates.