MacRumors Readers Share Beautiful Depth-of-Field Photos Shot With iPhone 7 Plus
Apple released iOS 10.1 beta last week with a new "Portrait" mode on iPhone 7 Plus. The depth-of-field feature uses the smartphone's dual cameras and advanced machine learning to make the subject in the foreground sharp while creating an out-of-focus blur in the background, known as the bokeh effect.
Since then, several
MacRumors
readers have shared beautiful shallow depth of field photos shot with iPhone 7 Plus. Many of the photos look like they were captured with a higher-end DSLR camera, which is impressive given how small the iPhone's cameras are. In many ways, the best camera truly is becoming the one you carry in your pocket.
MacRumors reader Bryan, for example, shared some photos he shot at the ArtPrize international art competition in Grand Rapids, Michigan this week. Each photo beautifully demonstrates Apple's artificial bokeh effect, achieved by combining two images from the wide-angle and telephoto lenses to create a depth map.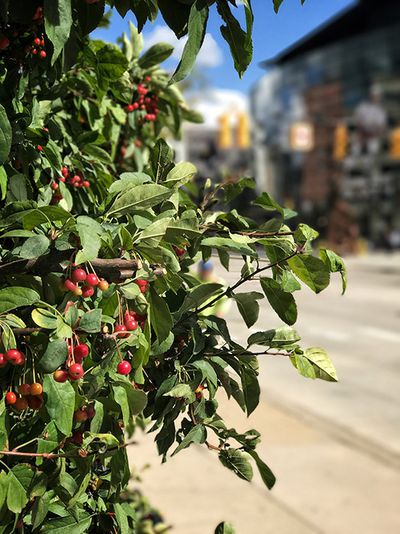 The crowdsourced iPhone 7 Plus Photography topic in the MacRumors discussion forums has dozens of other great examples of both regular and shallow depth of field photos, including this swimming pool portrait shared by reader erwheezy. Make sure to click the link ahead to read the full article with more examples.









The depth-of-field effect requires iOS 10.1, currently in beta for developers and public testers. The update should be officially released in October.