Apple Edges Samsung to Top U.S. PC Customer Satisfaction Survey for 13th Consecutive Year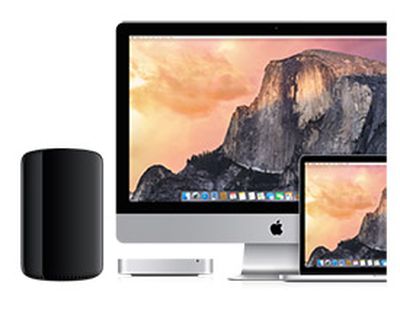 The American Customer Satisfaction Index (ACSI) today released its latest results on U.S. consumer satisfaction in the personal computer industry, including tablets, with Apple narrowly topping the charts for the thirteenth consecutive year.
Apple maintained its year-ago score of 84 out of 100 in the survey, consisting of interviews with 3,500 customers chosen at random and contacted via email in June to share their experiences with recently purchased products like Macs and iPads.
Samsung, in its second year of ACSI tracking, trailed just one point behind Apple with a score of 83 out of 100, a 6.4% rise compared to its 2015 score.

Much like the smartphone category, the personal computer industry has become a race between Apple and Samsung for both market share and customer satisfaction. Apple and Samsung dominate market share in the tablet category, but the two companies take divergent views on the future of tablets. Apple continues to add laptop-like functionality to iPads, while Samsung sees tablets as additional devices for entertainment and browsing that complement—but not replace—laptops.
Amazon, which manufactures affordable Kindle tablets but not traditional PCs, finished third in customer satisfaction with an 80 out of 100 score, while PC makers Acer, ASUS, Dell, HP, Lenovo, and Toshiba rounded off the list with scores between 73 and 78. ACSI's scores are calculated using its so-called cause-and-effect econometric model, which it says is based upon survey-measured inputs of customer expectations, perceptions of quality, and perceptions of value.
While Apple's customer satisfaction remains characteristically strong, many customers are getting impatient with the current state of the Mac lineup. Beyond the 12-inch MacBook, our own Buyer's Guide lists all Mac models as Don't Buy due to the lack of updates in several hundreds of days. iMac: 350 days. MacBook Pro: 497 days. MacBook Air: 568 days. Mac mini: 712 days. Mac Pro: 1,013 days. The latest word is that new MacBook Pro and MacBook Air models with USB-C could launch as soon as October.