Second Wave iPhone 7 and 7 Plus Launch Kicks Off in Dozens of Countries Around the World
Following their September 16 debut in more than 25 countries around the world, the iPhone 7 and the iPhone 7 Plus are seeing their second wave launch today, debuting in a number of additional countries across Europe and the Middle East.
The iPhone 7 and the iPhone 7 Plus are now available for purchase in the following locations: Andorra, Bahrain, Bosnia and Herzegovina, Bulgaria, Croatia, Cyprus, Czech Republic, Estonia, Greece, Greenland, Guernsey, Hungary, Iceland, Isle of Man, Jersey, Kosovo, Kuwait, Latvia, Liechtenstein, Lithuania, Maldives, Malta, Monaco, Poland, Qatar, Romania, Russia, Saudi Arabia, Slovakia, and Slovenia.
With today's second wave launch, Apple's latest devices have rolled out to more than 55 countries, and will expand to India in the near future with an October 7 launch date planned.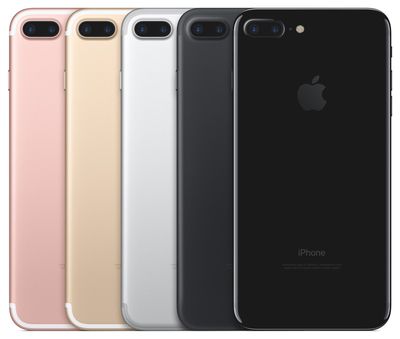 In many countries, supplies of the iPhone 7 and especially the iPhone 7 Plus are likely to be severely constrained, as Apple has been struggling to meet demand. In the United States, Apple had no iPhone 7 Plus stock available for walk-in customers on launch day, with all supplies having gone to pre-order customers.
Wait times are up to three to five weeks for the most popular iPhone models, like the Jet Black iPhone 7 Plus, in many countries, with lower two to three week shipping estimates for other devices.
The iPhone 7 and the iPhone 7 Plus feature better water resistance, much improved cameras (with a dual-camera for the 7 Plus), faster processors, brighter, more vivid displays, a redesigned Home button powered by a new Taptic engine and no headphone jack.
The Apple Watch Series 1, Apple Watch Series 2, and Apple Watch Edition are launching in new countries today as well, including Anguilla, Antigua and Barbuda, Cayman Islands, Croatia, Czech Republic, El Salvador, Greece, Guam, Hungary, Jersey, Kuwait, Macau, Monaco, Poland, Qatar, Romania, Russia, Saudi Arabia, Slovakia and the US Virgin Islands.
Apple Watch Hermès Series 2 models are also available as of today in Australia, Belgium, Canada, China, France, Germany, Hong Kong, Italy, Japan, Macau, Russia, Singapore, Spain, Switzerland, Taiwan, UAE, the UK and the US.