China-based ride-hailing service Didi Chuxing is under an antitrust investigation, spearheaded by China's Ministry of Commerce, following Didi's acquisition of Uber's Chinese operations earlier in the summer (via The Wall Street Journal). The Ministry of Commerce said today that it's opened an investigation "after it received questions over whether the ride-hailing deal complied with the nation's antitrust law."
The investigation has reportedly been ongoing for a while now, as the commerce ministry has held two meetings surrounding the deal between Didi and Uber. According to transcripts of the meetings, the focus has been on asking Didi why it didn't apply for antitrust review before moving forward with the deal. When its acquisition of Uber went public, Didi claimed it didn't need to apply to antitrust regulators "because UberChina's revenue didn't reach the 400 million yuan ($60 million) "turnover" threshold triggering an antitrust review."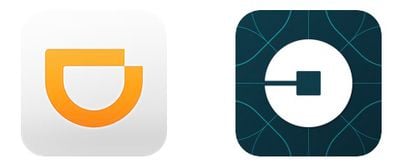 At issue is the vague word "turnover" in China's antimonopoly law, which could be interpreted as either revenue or transaction volume, China accountants say. UberChina's transaction volume almost certainly exceeds 400 million yuan, but Uber counts only a fraction of each fare as part of its revenue. That is because the company—like other "platforms" such as Groupon Inc.—says it is only a middleman and that it only passes along fares from riders to drivers, taking a thin cut.
Many professionals looking into the case still believe that the Didi/Uber deal will go through in the end, with one ministry spokesman saying that, right now, they're just trying "to understand the online ride-hailing business model and the sector's competitive environment." According to Lester Ross, a Beijing-based attorney with U.S. law firm WilmerHale, Chinese regulators are simply "flexing their muscles" following public fear that a consolidation of ride-hailing firms would result in higher fares.
Apple's connection to the investigation lies in its own $1 billion investment into Didi Chuxing earlier in May, which gave it access to data and expertise on electric and autonomous car technology, as well as a foot in the door with the Chinese investment community. Although still a widely-known rumor, the Didi investment got tied into Apple's car-related Project Titan, which is an "open secret" within Silicon Valley. In July, it was reported that Apple hired a new chief on its Apple Car project, Bob Mansfield, with a shift in focus now on autonomous driving.