Judge Dismisses Key Claims of Monster's Lawsuit Against Beats
Los Angeles Superior Court Judge William Fahey today dismissed the key claims in a lawsuit that alleged that Beats co-founders Jimmy Iovine and Dr. Dre double-crossed former partner Noel Lee, founder of cable maker Monster, reports The Associated Press. The allegations were made in a lawsuit that was filed last year.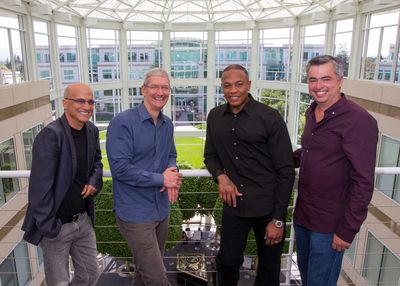 Monster's lawsuit accused the Beats co-founders of orchestrating a "sham" deal with HTC that would terminate Monster's stake in Beats. Monster used to design and sell Beats by Dre headphones, but that changed when Beats sold 51 percent of the company to HTC in 2011, invoking a change-of-ownership clause in the Beats and Monster deal.
Beats Electronics later repurchased HTC's stake in the company and convinced Lee to sell part of his 5 percent stake. Lee alleges that the moves were made to exclude Monster from Beats by Dre profits and, later, the Apple acquisition, which would have netted Lee more than $100 million if he had kept his stake.
Judge Fahey concluded that Beats' actions were allowed under the contracts they had signed with Lee and Monster, and that Lee and his company had entered into business with Beats as sophisticated investors. Fahey also dismissed Monster's claims against HTC America.
Last July, Apple revoked Monster's "Made for iPhone" license after the lawsuit. The trial is still scheduled to go on next week, but will be limited to Beats' effort to force Monster to pay its attorney fees.