Apple Revokes Monster's 'Made for iPhone' License Following Beats Lawsuit
Apple has suspended audio accessory maker Monster's right to make licensed accessories for Apple devices following a lawsuit Monster filed against Apple-owned Beats Electronics in January, reports The Wall Street Journal.
Monster produces Lightning charging cables and headphones that are certified to work with Apple devices under Apple's Made for iPhone (MFi) certification process, and it has done so since 2005. As of May 5, Apple is ending its agreement with Monster and will no longer allow the company to make MFi certified accessories.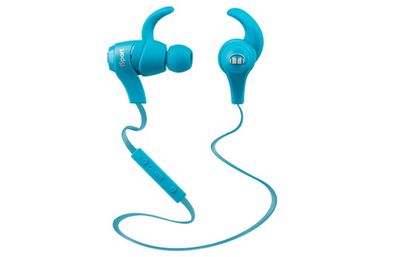 Monster's general counsel David Tognotti said Noreen Krall, Apple's chief litigation counsel, told him that their agreement was being terminated, effective May 5, because the relationship between the two companies is no longer "mutually beneficial" in the wake of Monster's lawsuit. According to Mr. Tognotti, Ms. Krall said the suit would "destroy the working relationship" between Apple and Monster.
Monster's lawsuit accused Beats Electronics, Beats co-founders Jimmy Iovine and Dr. Dre, and HTC of conspiring to acquire Monster's portion of Beats Electronics through a fraudulent deal. Well before Beats Electronics was bought by Apple, Monster designed and sold Beats by Dr. Dre headphones. That ended in 2011, after Beats sold 51 percent of the company to HTC and invoked a change of ownership clause in the Beats/Monster deal.
Beats Electronics later repurchased HTC's stake in the company and convinced Monster CEO Noel Lee to sell a portion of his 5 percent stake as well. According to Lee, this was a "sham transaction" designed to exclude Monster from profits from Beats by Dre sales and later, profits from the Apple acquisition, which would have been more than $100 million had he retained his stake in the company.
With Apple ending its MFi agreement with Monster, Monster will be required to change its packaging and rework some products that use licensed technology. The headphones in the image above, for example, are described as including Apple ControlTalk® microphone, music, and volume control. Apple is permitting Monster to continue to sell accessories through September, but the company is not allowed to produce new MFi-certified cables and headphones.
According to Monster, 900 of its more than 4,000 products produced since 2008 have been made under the MFi program, and the company has paid out more than $12 million in licensing fees since that date. Monster lawyer David Tognotti says the move is excessive and "shows a side of Apple that consumers don't see very often." "Apple can be a bully," he said.