iOS and Android Combined for Record 99% of Smartphone Sales Last Quarter
The latest numbers from research firm Gartner reveal that the smartphone industry continues to be a virtual two-horse race between iOS and Android. The operating systems combined for a record 99.1% worldwide market share in the second calendar quarter of 2016, compared to 96.8% in the year-ago period.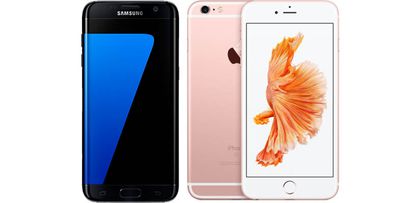 Android remained the world's most widely used smartphone operating system with 86.2% market share in the second quarter, up from 82.2% a year ago, while iOS dropped to 12.9% market share from 14.6% in the year-ago period. Windows and BlackBerry smartphones continued their long-running descent, dropping to 0.6% and 0.1% market share worldwide respectively.

Units in thousands
iOS and Android achieving a 99% duopoly in the smartphone market is remarkable given that Symbian and BlackBerry operating systems were
industry leaders just six years ago
. Symbian was used by several major mobile phone vendors, including Nokia, Samsung, Motorola, and Sony Ericsson.
Symbian was essentially discontinued in 2012, beyond being used on a few regional smartphones in Japan, while BlackBerry released its first Android smartphone last year. Meanwhile, Microsoft scaled back its Windows Phone efforts earlier this year following continuously poor sales of Lumia devices.