Apple Posts Developer Casting Call for 'Planet of the Apps' TV Show
Apple has posted an open casting call (via Cult of Mac) for its upcoming original TV show Planet of the Apps, an unscripted program about apps and the people who make them. The show is currently looking for developers from San Francisco, Austin, New York and Los Angeles to participate.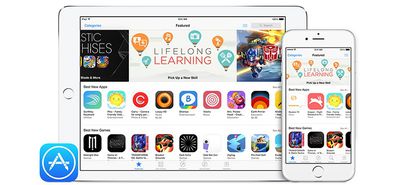 Executive producers will.i.am, Ben Silverman, and Howard Owens are teaming up for an unscripted series about the world of apps and the talented people that drive its innovation. They're looking for developers with the vision to shape the future, solve real problems, and inspire change within our daily lives. "We can really tell their stories as we explore how apps are developed and created and incubated," says Silverman.
The site says the show isn't just a show, but a "launchpad" and "accelerator" that'll offer developers three unique opportunities. Developers on Planet of the Apps will receive mentorship from the "world's best experts" in tech and entertainment, up to $10 million in funding if they reach the final round of the show, and featured placement in the App Store at the end of the show.
Participation will be limited to 100 developers. Apps must be for either iOS, macOS, tvOS or watchOS and the app must be in a functional state or beta by October 21, so that developers have something to share on the show. Developers are allowed to submit multiple apps and individuals can apply with multiple development teams. Developers have until August 26, 2016 to apply. Filming will take place in Los Angeles in late 2016 and early 2017.
Planet of the Apps is part of Apple's push into original television programming. The show was first announced in March, and other original content will include Vital Signs, a show about and starring Beats co-founder and Apple executive Dr. Dre. While Vital Signs will help promote Apple Music, Planet of the Apps will help promote the App Store.
Interested developers can apply on the show's website.