Weak iPhone 7 Demand Predictions Continue With 'Conservative' Chip Orders
Apple "is being more conservative" when placing its orders with chip assembler Advanced Semiconductor Engineering, once again suggesting that the 2016 "iPhone 7" will face a weaker demand in comparison to normal cycles, due to a dearth of hardware innovation in the handset (via Nikkei). Apple wasn't specifically mentioned during ASE's recent shareholder meeting, but a reference to "the big client in the U.S." overtly ties in with Apple, which contributed 31.2 percent of ASE's $8.73 billion revenue in 2015.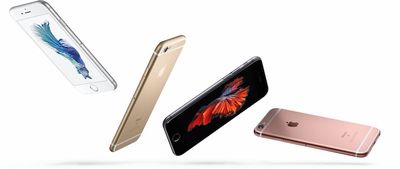 "The big client in the U.S. is a little more conservative when placing orders this year," said Tien Wu, ASE's chief operating officer, ahead of the company's annual shareholder meeting.

"In the smartphone market, meanwhile, other players besides Apple are more aggressive regarding booking chips this year," Wu said. But, he added, "I don't think anybody is overly aggressive this year, so I don't think there would be any serious inventory correction issue similar to last year."
The doom and gloom forecast for iPhone sales this year have reached a high point in the middle of 2016, with recent reports suggesting the iPhone 7 is unlikely to reverse recent year-over-year declines in sales for the company. Most rumors cite the same reasons: consumer apathy due to a lack of innovation in comparison to last year's iPhone 6s and iPhone 6s Plus.
The biggest hardware revisions of the iPhone 7 are predicted to center around the removal of the 3.5mm headphone jack, the addition of a new dual-lens camera (possibly only on the 5.5-inch model), and restructured antenna bands. Otherwise, the devices are expected to look similar to the iPhone 6s form factor, with a mega-cycle upgrade hitting in 2017 in time for the line's ten-year anniversary.