iPhone 7 to Feature Longer Earpiece Cutout, Relocated Ambient Light Sensor
Some minor changes are coming to the front of the iPhone 7 that will render protective LCD films made for other devices unusable on the new iPhone, reports Japanese site Mac Otakara.
According to the site, manufacturers of LCD films have stopped receiving orders as the iPhone 7 is expected to feature some front panel changes that will require new film designs.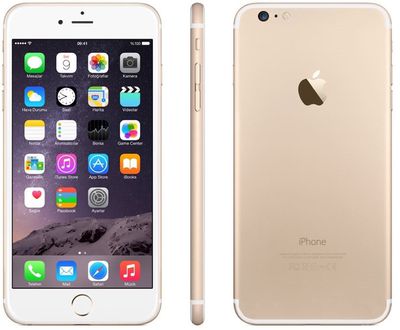 Mockup of what the iPhone 7 could look like, without front panel changes taken into account
Recently, some manufacturers of LCD protection films on Alibaba.com have stopped receiving orders as iPhone 7 has its proximity sensor on the front changed to the dual specification in addition to the ambient light sensor on the side moving from the left side to the right while a slightly longer receiver.
Mac Otakara also reiterates rumors that the iPhone 7 Plus will feature a dual-lens camera while the iPhone 7 will feature a larger back camera, rendering existing iPhone 6s and 6s Plus cases unusable with the new devices
Though only small design tweaks are expected to be seen in the iPhone 7 and iPhone 7 Plus, there will be enough of a design shift to require accessory makers to create new products and to require iPhone buyers to purchase new products.
Schematics and blueprints suggest the iPhone 7 and iPhone 7 Plus will be largely the same dimensions as the iPhone 6s and iPhone 6s, but with relocated antenna bands, better water resistance, the removal of the headphone jack, and possibly some as of yet unknown reduction in thickness. KGI Securities analyst Ming-Chi Kuo has said the iPhone 7 could be 1mm thinner than the iPhone 6s, but case leaks and other rumors suggest more a more modest change.
The Wall Street Journal yesterday called the changes set to be introduced in the iPhone 7 and 7 Plus "subtle," while Kuo has said the device will not have many "attractive selling points." Apple is eschewing a major design revamp in 2016 in order to introduce more expansive changes in the 2017 iPhone, expected to see an all glass body with an edge-to-edge display.