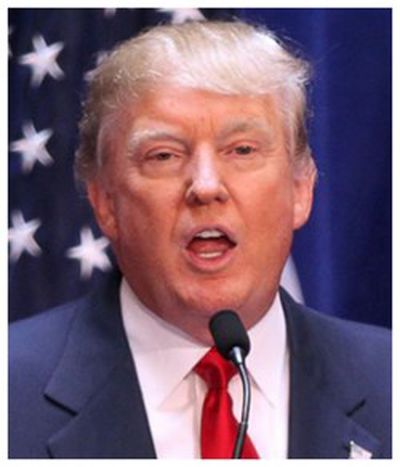 Apple has informed Republican leaders it will not be supporting the party's 2016 presidential convention in Cleveland next month, according to sources who spoke to Politico today.
The decision is reportedly due to comments made by presumptive nominee Donald Trump which the company takes issue with, in particular his controversial positions on the subjects of minorities, women, and immigrants.
Apple has traditionally donated technology and cash to both Republican and Democratic conventions, although no funding was provided to the 2012 Democratic event after the party decided against taking corporate donations.
It's still unclear whether Apple plans to donate to the upcoming Democratic convention in Philadelphia this summer.
Facebook, Google, and Microsoft have all said they will provide some support to this year's GOP event, despite general reservations within the tech industry about where the party is headed under Trump's candidacy.
Back in March, Apple CEO Tim Cook attended the American Enterprise Institute's annual World Forum, where conversation among tech leaders and Republican representatives kept returning to the topic of the GOP candidate's emergence on the political scene. Sources familiar with the event said that the meeting centered more around how and why Trump had attracted support, rather than how to stop him.
Trump has previously singled out Apple for its encryption stance and its refusal to help the FBI unlock the San Bernardino shooter's iPhone, and at one point suggested people should boycott the company's products unless it complied with the federal agency's demands.
It was later revealed that Trump had tweeted the comment using an iPhone.
No indication was given by the two sources Politico spoke to that Trump's criticism of Apple was behind its decision to withhold support for the Republican event.
Apple will not be alone in its refusal to help with GOP convention efforts. Earlier this month, HP announced it would not provide funding, after coming under pressure from activists at ColorofChange.org.
"We want them to divest from hate; we want them to pull all their money and support," said Mary Alice, field director for Free Press Action Fund, which is part of the anti-Trump campaign. Tech companies backing the convention need to be "thinking hard about where they put their brand, and whether they want to align their brand with racism, hatred and misogyny," she told Politico.
Note: Due to the political nature of the discussion regarding this topic, the discussion thread is located in our Politics, Religion, Social Issues forum. All forum members and site visitors are welcome to read and follow the thread, but posting is limited to forum members with at least 100 posts.