Jony Ive Shares Thoughts on Design, Fashion and Apple Watch in Met Gala Interview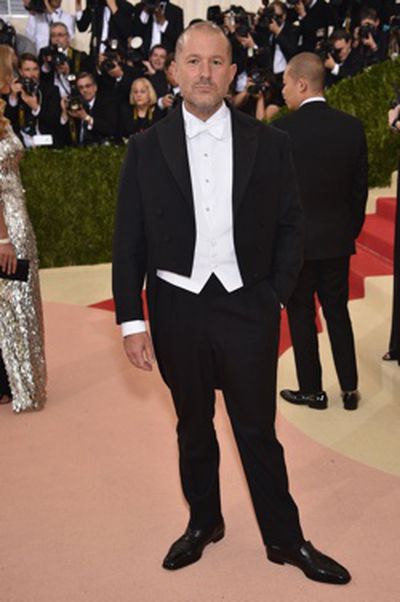 Ahead of last night's Apple-sponsored Met Gala, Apple design chief Jony Ive spoke with fashion website Business of Fashion about the "Manus x Machina" theme of the event and accompanying Costume Institute Exhibition, giving some insight into his thoughts on design and some hints on the future of the Apple Watch.
According to Ive, who has had a hand in the creation and design of all of Apple's modern product releases, including the company's first wearable device, the goal of the designer is to solve problems without making the consumer aware of the problem that was solved.
In our work, we've always tried to design in a way where you're not aware of the problems that we've had to solve. That's the job of the designer: to solve problems and explore, but not really drag you through what all the problems were.
He went on to explain that tech products, like the Apple Watch, are becoming "more and more personal," something that he says technology companies still have a lot to learn about.
I think we have always had a very clear and a very singular approach to how we design products that are more familiar to people, more established in terms of product categories. I think it's very hard to have that same clarity and singularity when you're not absolutely confident in your subject matter."
Business of Fashion asked Ive about his future plans for the Apple Watch and while he refused to give specifics, he hinted that there could be some dramatic changes in store based on Apple's general product release philosophy. He said the Apple Watch is a "natural" category for Apple and that the company thinks about it in a non-opportunistic, "authentic" way.
It's quite interesting that if you look back at the first generation of the iPod or the Phone -- what happens in the next two, three, four years is dramatic. You'd be very surprised about some of the things you would absolutely assume that the first Phone did and it didn't have. [...]

I personally love products when they're at this level of maturity," Ive said of the Apple Watch. "You know we can't talk about future products, but if you look at what we typically do is that we don't make something and stop.
Jony Ive served as co-chair for the 2016 Met Gala and Costume Institute Exhibition alongside pop star Taylor Swift and actor Idris Elba. Last night, Ive, Apple CEO Tim Cook, and Steve Jobs' widow Laurene Powell Jobs attended the Met Gala alongside hundreds of celebrities, major fashion designers, and other well-known tech leaders like Kevin Systrom, Marissa Mayer, and Elon Musk.
(Image via Vogue)