Apple released its latest annual environmental report yesterday, and some of the numbers included reveal just how much the company is able to recover from old devices.
Business Insider notes that Apple was able to recover over 61 million pounds of steel, aluminum, glass, and other materials from its computers and iPhones. Included in that total is 2,204 pounds of gold, which is well over a ton.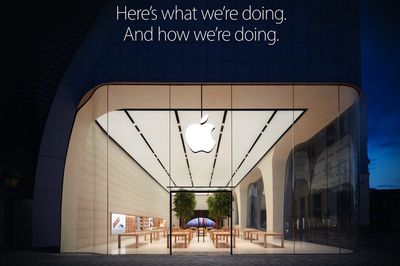 The gold haul alone is worth $40 million at current prices ($1,229.80 per troy ounce of gold), while the total amount of material recovered is reportedly worth well over $50 million.
Cult of Mac ran the figures quoted by Apple through today's metal prices, and came up with individual figures for copper ($6.4 million), aluminum ($3.2 million), silver ($1.6 million), nickel ($160,426), zinc ($109,503), and lead ($33,999).


Apple says in total it collected almost 90 million pounds of ewaste through its recycling programs, which works out as 71 percent of the total weight of the products the company sold seven years earlier.
Apple made much of its efforts to reduce waste at its media event last month. The company also unveiled a robotic system it has developed called 'Liam' that can disassemble old iPhones and recover recyclable materials.
The company said that Liam will initially focus on recycling junked iPhone 6 handsets, but Apple plans to modify and expand the system to deconstruct different models and recover more resources.